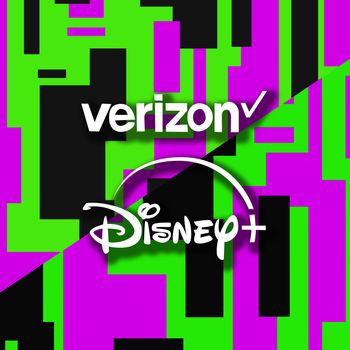 Illustration: by Martin Gee
This article is regularly updated to include the latest deals available.
Nowadays you'd be hard-pressed to find someone without at least one streaming service, but multiple streaming services can add up. Hell, even one can be a splurge depending on the service. (These days, both Netflix and the newly renamed Max can go up to $19.99 a month!!) If you're on a budget but still want to catch up on The Last of Us on Max one day and watch Disney+'s The Mandalorian or Netflix's Narcos the next, you might want to look into your mobile plan. From Verizon to T-Mobile, a lot of the major carriers have deals with streaming services, offering free subscriptions as a perk. We've put together this guide to give you the gist of what streaming deals are available through your phone plan. Read through the options and then go claim that free service.
The Deal: Free Netflix (but read the fine print) and Apple TV+
T-Mobile is the only wireless carrier on this list to offer a partnership with the granddaddy of streaming — Netflix — but of course it comes with a few contingencies. Let's quickly break it down. A Netflix Basic Plan, which includes standard-definition streaming on only one screen at a time, comes free with a T-Mobile Magenta Plan with two or more lines, a Magenta MAX plan with a single line and the Go5G Plus plan. If you want something a little better though, T-Mobile users can get a Netflix Standard plan (which includes HD and simultaneous streaming on two screens) if they bump up their Magenta MAX plan to two or more lines. And that's not all T-Mobile users can get: They offer free Apple TV+, not just for a year but for as long as you have the Magenta Max or the Go5G Plus plan. The Apple TV+ deal will apply to new or existing subscribers to the two plans. (T-Mobile users not subscribed to the Max plan or who are subscribed to Go5G can still get six months of free Apple TV+.) All you need to do to redeem is log in through your T-Mobile account.
The Deal: Free Hulu and Tidal
If you're a Sprint user who has been itching to watch the new season of Reservation Dogs or just need a place to watch The Bachelor, we've got good news. Whether you're a new or current user, Sprint provides a free (ad-supported) Hulu plan to anyone who is part of their Sprint Unlimited Plus plan. It's a bit of a caveat, of course, but you even get Tidal for free, too.
The Deal: The Disney Bundle; six months of Disney+; Apple One (which includes Apple Music, Apple TV+, and Arcade)
An unlimited phone plan with Verizon can get you not one, not two, not three, but up to five streaming services. It's quite literally showing off at this point. But with an unlimited plan, Verizon users can get the Disney Bundle which includes Disney+, Hulu and ESPN+, typically priced at $13.99 per month, so you'll get your Baby Yodas, your Handmaid's Tale and your select sports for basically free. Verizon also has a separate House of Mouse deal for prepaid unlimited plan customers gifting them six months of Disney+ for free. Another perk for Verizon customers (with iPhones) is receiving Apple One, an all-encompassing Apple subscription to their music, streaming service, and arcade apps.
The Deal: An Amazon Prime Membership and one year of Vix+
While Metro is under T-Mobile, don't expect to get a Netflix deal as well. Instead, Metro users get a whole Amazon Prime membership with an unlimited plan and a yearlong subscription to Vix+, one of the largest streaming services for Spanish-language programming. In addition to streaming on Amazon Prime Video, the Amazon membership includes the whole shebang: free shipping, exclusive deals, free music, free books, and access to Prime at Whole Foods Market.
The Deal: Max
Who knows what will happen now in a post–"AT&T sold Warner Bros. to Discovery" landscape, but as of this writing, AT&T still offers Max free with most of its unlimited plans. And even if you don't have a phone plan under AT&T, you can still get a free year of Max with its internet and TV packages.
The Deal: The ad-supported tier of Max
Owned by AT&T, Cricket Wireless is the latest mobile carrier to partner up with a big streamer — and, naturally, it is Max. To be eligible for it, though, you would have to be under Cricket's $60/mo. unlimited plan. Being under that specific plan would get you access to an ad-supported subscription to Max, which basically guarantees you everything the streamer has to offer with commercials. All one has to do is download the app and then log in using their Cricket Wireless information, and then you're set.