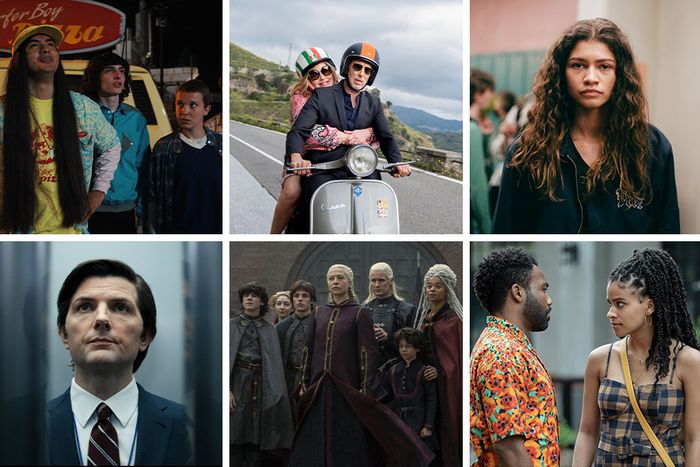 Photo-Illustration: Vulture; Photos Courtesy of the Networks
It was a big year for our TV recaps. 2022 was the biggest, in fact, by several measures, including the sheer number of shows — 172!— and episodes covered by our talented and ever-growing corps of recappers. Week after week, binge-drop after binge-drop, our recaps were a destination for fans eager to process their feelings about an episode and/or volley opinions in the comments. We watched and read along as beloved series ended, cliffhangers left us screaming, and pop-culture obsessions formed.
So we're closing out a banner year by looking back on the shows, and their corresponding recaps, that Vulture readers flocked to in 2022. Below, you'll find the 20 series that earned the most cumulative traffic to their recaps, along with the most-read individual recap from each show. Thanks for reading, commenting, and helping to keep the TV conversations going.
Several series appear on this list thanks in no small part to their active comments sections.
… With a few appearances from series that began their seasons in 2021, but ended so strongly that they rose to the top based on just a few episodes aired this year (Yellowjackets, And Just Like That …, and Station Eleven).