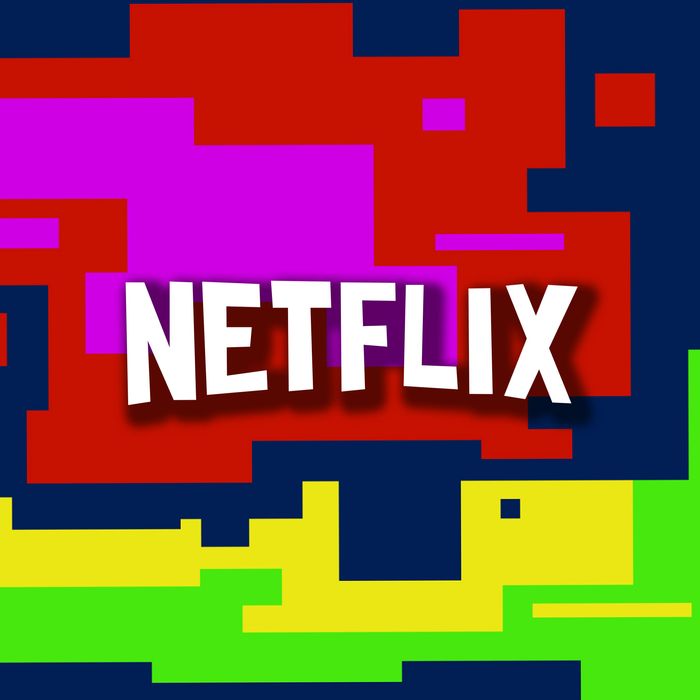 Illustration: by Martin Gee
With a vast library of titles to choose from, Netflix puts a world of entertainment at your fingertips. But are you making the most of your subscription? Sure, the service is user-friendly enough that even the most tech-averse can use it. Beyond the welcoming home page, though, there are tools and tricks that can make you a master of binge-watching, browsing, and more. Whether you want to know how to find the very best the streaming service has to offer, crave a full list of very niche subcategories, or need to assure peak performance on the platform, we've got you covered with tried-and-tested tips and hacks.
1.

Save Your Mobile Data (or Use a Ton)
Streaming in HD devours data. So if you're using the Netflix mobile app, be careful not to blow past your mobile plan's data limits. To assure that you don't, navigate to the app's "Cellular Data Usage" setting to toggle between Wi-Fi only, low, medium, high, and unlimited. That "unlimited" option lets it go crazy — according to a Netflix rep, it uses about 1 gigabyte every 20 minutes.
"Wi-Fi only" will prevent you from burning through your mobile data by only streaming when you're hooked up to a Wi-Fi network. Remember to download anything you want to watch while you're wrapped in a warm blanket of Wi-Fi at home. Then, you'll never again have to worry about data limits.
2.

Watch in HD or UHD
You can keep things cranking in high-def by going to Netflix's playback settings menu, though first make sure that your subscription allows for high-definition viewing. Bonus: You can also use the playback settings menu to turn off the auto-play feature that keeps episodes rolling.
If you own an Ultra HD TV and are enrolled in Netflix Premium's plan, you can enjoy UHD content by typing "4K" or "HDR" into the search bar. Life in Color With David Attenborough never looked so real!
3.

Give a Thumb for Better Recommendations
Forget the bygone five-star rating system. Netflix streamlined things in the way of Siskel and Ebert. All you need to do to fine-tune your recs is click the thumbs up or thumbs down buttons to rate what you watch. The almighty algorithm will shift accordingly.
You can further specialize your viewing experience by using different profiles on your account. Set one up to share with your roommate for shows you watch together, and your personal picks won't be swayed when a binge goes sideways.
4.

Find Better Movies
With such an expansive catalogue, half the fun of Netflix (and most of the challenge) is finding something you want to watch. Years ago, several sites used Netflix's public API to sort movies by rankings like Rotten Tomatoes score. Unfortunately, Netflix revoked its public API in 2014, and many of these sites withered away. Still, a handful of third-party sites live on, either because they've figured out work-arounds or have been granted private API access by Netflix.
A few good ones to start with: AllFlicks and InstantWatcher. The Best of Netflix subreddit is another solid source of suggestions. (Also consider swinging by Vulture's What to Stream Now hub.)
5.

Unlock Hidden Categories
There are literally tens of thousands of Netflix categories from which to choose. However, the service only shows each user a tiny sliver of its full catalogue, making it difficult to dig deep from the main site/app. Here's where sites like What's On Netflix and Netflix-codes.com come in, cracking the number codes needed to find everything from "violent crime movies" and "campy late night comedies," to "feel-good coming-of-age movies."
To access these categories — and many, many more — take the number codes found at the links above, and plug them in after this URL: netflix.com/browse/genre/
Then the code for "recently added" (1592210), would be plugged in like this: netflix.com/browse/genre/1592210
Boom. Now you've got a list of only "recently added" options ready to roll. And you can do the same for hundreds of specific categories.
6.

Don't Limit Your Search to Titles
Netflix's search bar is up for much more than that. Can't remember the title of a movie? Search by the name of its star, a keyword about the plot, or even a suspected subcategory. For instance, type in "Sam Neill" or "misadventure" or "quirky independent drama"; each search offers Hunt for the Wilderpeople in its results.
Seeking the streaming platform's award-winning original programming? Just pop "Netflix" into the search bar. The results even break them out by Emmy and Oscar nominees and FYC campaigns.
7.

Search Like a Pro
On Netflix's site, you can select Movies or TV Shows, then genre from there. But how do you sort results from A to Z or by release date? In the right upper corner of the screen, click the button that looks like four blocks. This switches settings from List to Grid, and provides a pulldown menu with four options for prioritizing titles: Suggestions For You, A-Z, Z-A, and Year Released. If you're searching for something that recently debuted, keep to the top of the results of "Year Released"; older titles will be at the very bottom.
8.

Shuffle Instead of Scrolling or Searching
Perhaps it's been a long day and you don't have the energy to browse or scour. Maybe you just want some entertaining background noise while you cook dinner or tidy up the living room. No need to scroll or stress. Let Netflix make the decision for you with "Play Something." The option appears under your profile name once you log in, and as a button under the home icon on your menu bar. Click it, and Netflix will curate a playlist just for you.
9.

Pick the Best ISP for Streaming
It's tough to know how well your internet service provider handles data-hungry apps like Netflix. Thankfully, Netflix's site offers an ISP speed index that ranks different providers in a wide variety of countries by how well they can handle your binges.
To check your own internet speed, visit fast.com and see for yourself what your provider is delivering.
10.

Remember Your Keyboard Shortcuts
Netflix is chock-full of shortcuts that let you leave the mouse alone. For easy reference, here they are:
• The space bar and enter key function as pause/play buttons.
• PgDn pauses, while PgUp plays.
• F will take you to full screen; Esc will take you out of it.
• Shift + left arrow will rewind, while shift + right arrow will fast-forward.
• Left and right arrow keys allow you to skip forward or back 20 seconds.
• The up and down arrows should impact volume levels.
• M is a toggle for mute.
11.

Choose Between Subs or Dubs
With a wide array of foreign-language titles in their library, Netflix often offers subtitles and alternate language tracks. To toggle between them, go to "Audio & Subtitles" in the options panel, and select whichever best suits. This may also include "audio description" options for the visually impaired. You can even search for films and shows by their subtitle and language track or audio description options.
12.

Make Subtitles More Legible
Want to tweak your font size or color of subtitles? Go to the Subtitle Appearance menu, where you can even alter drop shadows and backgrounds to whatever works best for you.
13.

Choose Your Speed
One of Netflix's more controversial updates is the Playback Speed dial, which allows viewers to slow down as low as half speed or as high as 1.5x speed. Struggling with rapid-fire dialogue? Got more episodes to binge than hours to binge them? This toggle — found on the site's pop-up play menu — puts the speed control in your hands.
14.

Kick Freeloading Friends to the Curb
If you've been generous with your Netflix password over the years, there's no telling how many leeches are using your account (and seriously messing with your algorithm). To give them all the boot at once, go to your account page and select the option to "sign out of all devices." Then, change your password while trying to resist cackling maniacally. (Though if you do, we won't judge.)
15.

Try Out New Features Early
Netflix is constantly rolling out new features designed to enhance the viewing experience. If you want to get first dibs, you can opt into their "test participation" program by going to your account page and selecting the option for "test participation."
16.

Enjoy Fresh Options Abroad
Even when you're far from home, the comforts of your queue are likely just a log-in away. Netflix is available around the globe, so you can check its map to assure your subscription will work on your next international holiday. What might be different is which titles are available, as licensing deals differ region to region. So you can play tourist in that way too.
17.

Hide Your Dirty Little Secrets
Every couple has that show they watch resolutely TOGETHER. But sometimes — maybe — you just can't wait to see what happens next. Don't want your partner to know you've peeked at the next episode? Go to "Viewing Activity" under your account profile. A list appears outlining everything you've watched from most recent to least. Click the prohibited icon — that looks like a no smoking sign minus the cigarette — and within 24 hours, the offending title will be expunged from your history. If only all secret shames were so easy to erase!
Note: Vulture published a previous list of Netflix hacks in 2014 and a version of this list in 2016. This latest update includes several of the of those tips that are still working and relevant.
If you subscribe to a service through our links, Vulture may earn an affiliate commission.