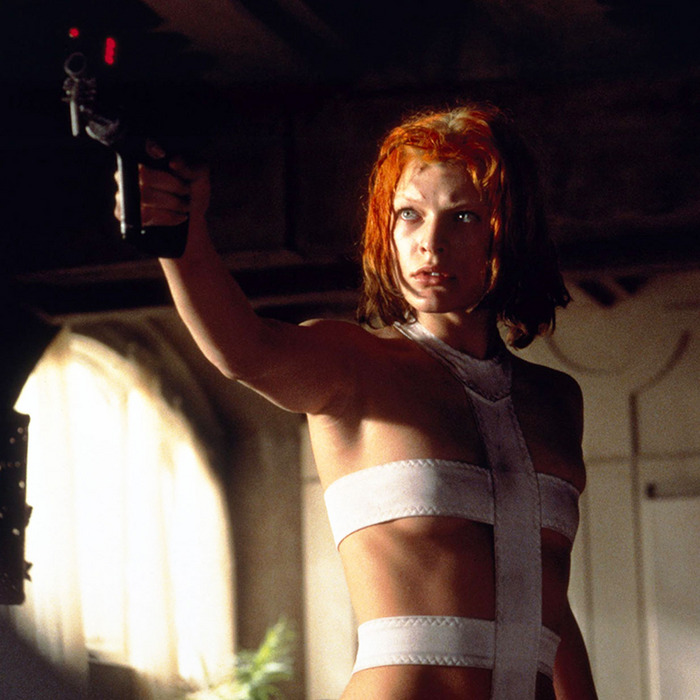 The Fifth Element
.
Photo: Sony Pictures Releasing
This Month's Highlights
The Fifth Element
There's not a lot of great sci-fi on Amazon Prime, but you should fire this one up if you're jonesing for something set in a different time and place in space. And make sure you fire it up on the biggest TV in your house and with the volume at a level to wake the neighbors. Luc Besson's vision isn't exactly a great piece of storytelling but this Bruce Willis vehicle is a perfect example of the director's skill with world-building and technical elements.
Full List of What's New on Amazon Prime — August 2019
Noteworthy titles in bold.
Available August 2
300 (2006)
This is Football (Amazon Original series)
Available August 7
All I See Is You (2016)
Available August 9
Free Meek (Amazon Original series)
Pete the Cat (Amazon Original series)
Available August 12
Andy Irons: Kissed by God (2018)
Available August 16
Jim Gaffigan: Quality Time Season 1 (Amazon Original series)
Photograph (Amazon Original film)
Available August 21
A Simple Favor (2019)
Available August 23
#IMomSoHard Live (Amazon Original series)
Alice Wetterlund: My Mama is a Human and So Am I (Amazon Original series)
Alonzo Bodden: Heavy Lightweight (Amazon Original series)
Mike E. Winfield: StepMan (Amazon Original series)
Mission: Impossible — Fallout (2018)
Available August 26
The Lincoln Lawyer (2011)
Available August 30
Carnival Row (Amazon Original series)
Available August 31
A Cadaver Christmas (2011)
Boy (2010)
Computer Chess (2013)
Dast-neveshtehaa nemisoosand / Manuscripts Don't Burn (2013)
Failure to Launch (2006)
Far from Home (2014)
Firstborn (1984)
Flashback (1990)
Glissements Progressifs du Plaisir / Successive Slidings of Pleasure (1974)
Godzilla (2014)
Hellboy II: The Golden Army (2008)
I, Frankenstein (2014)
Jack Frost (1998)
Kicking the Dog (2009)
Klip / Clip (2012)
Korkoro (2009)
La Maison de la radio (2013)
Looking Glass (2018)
Miss Hill: Making Dance Matter (2014)
Music from the Big House (2010)
Naples '44 (2016)
Nick and Norah's Infinite Playlist (2008)
Parting Glances (1986)
Pirate Radio (2009)
Poltergeist II: The Other Side (1986)
Sacred Ground (1983)
She Must Be Seeing Things (1987)
Sucker Punch (2011)
Surviving Progress (2011)
Ten Dead Men (2008)
The Bog Creatures (2003)
The Collectors (1999)
The Fifth Element (1997)
The Hills Have Eyes Part II (2006)
The Man Nobody Knew: In Search of My Father, CIA Spymaster William Colby (2011)
The Oyler House: Richard Neutra's Desert Retreat (2012)
The Penguin Counters (2017)
The Uninvited (2009)
For more coverage of the best movies and TV shows available on Netflix, HBO, Amazon Prime, Hulu, and Showtime, check out Vulture's What to Stream Now hub, which is updated throughout the month.