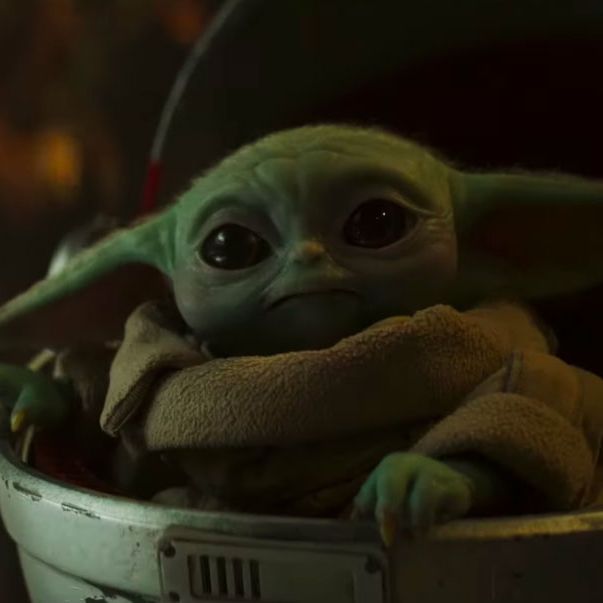 The Mandalorian
season 2 debuts this month on Disney+.
Photo: Disney.
Don't have Disney+ yet? You can sign up here. (If you subscribe to a service through our links, Vulture may earn an affiliate commission.)
This Month's Highlight
The Mandalorian season 2
May the force continue to be with this: The second season of The Mandalorian is approaching, with the iconic duo of Baby Yoda (puppet) and the titular, eternally helmet-ed gunfighter (Pedro Pascal) taking their buddy dramedy to even further depths of the galaxy. The goal? Reuniting our little green fella with "its own kind," even though, as pretty much everyone in the season's latest trailer realizes, they have no idea what its own kind is. "You expect me to search the galaxy," our Mandalorian says, "and deliver this creature to a race of enemy sorcerers?" In this climate? Baby Yoda, for his part, is being very helpful by floating around in his bassinet and cooing on command. —Devon Ivie
Full List of What's New on Disney+ for October 2020
Noteworthy selections in bold.
Available October 1
Maleficent
Available October 2
Beverly Hills Chihuahua
Cheaper by the Dozen 2
Mr. Holland's Opus
Secrets of the Zoo: Down Under (Season 1)
The Simpsons (Season 31)
Zenimation Extended Edition (Series Premiere)
Available October 9
The Chronicles of Narnia: The Voyage of the Dawn Treader
Oil Spill of the Century
The Right Stuff (Series Premiere)
Wild Portugal
X2
Available October 16
Clouds (Series Premiere)
Disney Junior the Rocketeer (Season 1)
Drain (Season 3)
Lost on Everest
Marvel's Iron Man & Captain America: Heroes United
Meet the Chimps (Series Premiere)
Available October 23
Gathering Storm (Season 1)
India from Above (Season 1)
Marvel Super Hero Adventures (Shorts) (Season 4)
Once Upon a Snowman (Series Premiere)
Pompeii: Secrets of the Dead
Ultimate Viking Sword
Available October 30
Disney the Owl House (Season 1)
The Mandalorian (Season Premiere)
The Sorcerer's Apprentice
X-Ray Earth (Season 1)
For more coverage of the best movies and TV shows available on Netflix, HBO, Amazon Prime, Hulu, Disney+, and Showtime, check out Vulture's What to Stream Now hub, which is updated throughout the month.