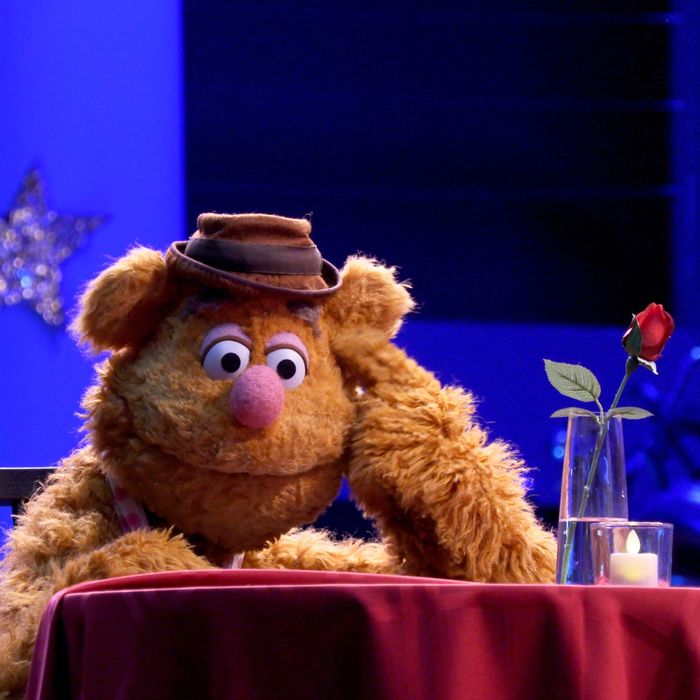 Muppets Now
.
Photo: Disney.
Don't have Disney+ yet? You can sign up here. (If you subscribe to a service through our links, Vulture may earn an affiliate commission.)
This Month's Highlight
Muppets Now
Muppets Now is based in a contemporary entertainment setting, sort of the way The Muppets was five years ago, but wisely works in a sketch-comedy vein that is semi-reminiscent of The Muppet Show. On Muppets Now, Miss Piggy still "hi-yaaas!" and says, "Kissy, kissy." Beeker, loyal assistant to scientist Dr. Bunsen Honeydew, continues to make colossal mistakes while frequently "Meep, meep-ing" during their regular segment, "Muppet Labs Field Test." For those olds weaned on "Pigs in Space" and "Muppet Labs," The Muppet Show precursor to "Muppet Labs Field Test," all of these bits will register as just that: bits like the ones they remember from the golden age of Muppetry. Younger viewers, on the other hand, may perceive the blocks within each episode as the equivalent of YouTube clips. That's what's so clever about the way Muppets Studios has designed this series: Any generation can enjoy it and believe it connects directly to their own sensibility, a quality that the overly adult, straining-to-be-edgy The Muppets lacked. (Though it was filmed in 2019, the segmented, occasionally video-chatty format also makes Muppets Now occasionally feel like a more polished version of the fare we've grown accustomed to watching during the pandemic.) —Jen Chaney
Full List of What's New on Disney+ for August 2020
Noteworthy selections in bold.
Available August 7
Disney Family Sundays: Series Finale
Hidden Kingdoms of China
Howard (Premiere)
Muppets Now: Episode 102
One Day At Disney: Episode 136
Pixar In Real Life: Episode 110
The Peanuts Movie
Prince of Persia: The Sands of Time
Star Wars Galaxy's Edge: Adventure Awaits
UFO Europe: The Untold Stories (S1)
X-Men
Available August 14
Alaska Animal Rescue (S1)
Ant-Man and the Wasp
India's Wild Leopards
Jungle Animal Rescue (S1)
Magic Camp (Premiere)
Muppets Now: Episode 103
Nature Boom Time (S1)
One Day at Disney: Episode 137
The One and Only Ivan (Premiere)
Sam's Zookeeper Challenge (S1)
Scuba Sam's World (S1)
Spaced Out (S1)
T.O.T.S. (S1)
T.O.T.S. Calling all T.O.T.S. (S1)
The Greatest Showman
Weird But True! (Season 3 Premiere)
Wild Cats of India (S1)
Zombies 2
Available August 21
Back to the Titanic
Beauty and the Beast
Mars: One Day on the Red Planet
Muppets Now (Episode 104)
One Day At Disney: Episode 138
Weird But True!: Episode 302
Available August 28
Alice Through the Looking Glass
Fantastic Four
Muppets Now: Episode 105
One Day At Disney: Episode 139
Phineas and Ferb the Movie: Candace Against the Universe (Premiere)
Weird But True!: Episode 303
For more coverage of the best movies and TV shows available on Netflix, HBO, Amazon Prime, Hulu, Disney+, and Showtime, check out Vulture's What to Stream Now hub, which is updated throughout the month.