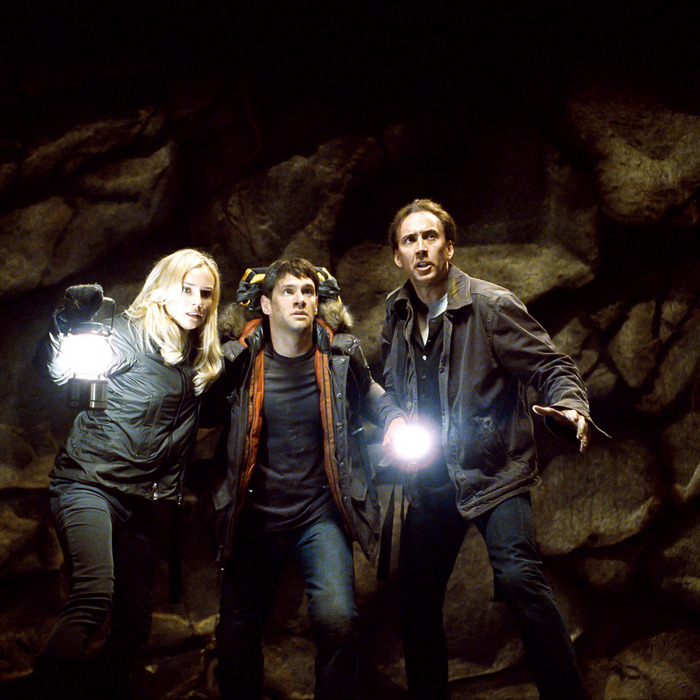 National Treasure
.
Photo: Disney.
This is a guide to Disney's new streaming service Disney+, which you can subscribe to here.
This Month's Highlights
National Treasure
Believe it or not, young people, Nicolas Cage was once one of the biggest action stars in the world. And this is one of his biggest hits, a family adventure film about a historian looking for a treasure trove hidden by the founders of this country. Case does the Indiana Jones thing well enough that this produced a huge sequel and is being rebooted soon by Disney. —Brian Tallerico
Onward
Desperate parents everywhere: Disney has heard your cries. If your household won't survive another Frozen viewing/sing-along, how about Onward? Onward, the latest one-word animated feature from Pixar, is now available online as cinemas across the globe have shut down due to the ongoing coronavirus pandemic. Onward follows Avengers buddies Chris Pratt and Tom Holland as brothers (and elves) on a mission to bring their dad back to life … after reincarnating only his bottom half. Yes, the main protagonists of this movie are elf Chris Pratt, elf Tom Holland, and their pants dad, but at least they don't sing "Let It Go." —Zoe Haylock
Full List of What's New on Disney+ for April 2020
Noteworthy selections in bold.
Available April 1
Doctor Dolittle (1998)
Available April 3
A Tale of Two Critters
In a Nutshell
Diving with Dolphins
Dolphin Reef
Don's Fountain of Youth
Don's Fountain of Youth
Donald's Dog Laundry
Double Dribble
Dragon Around
Elmer Elephant
Fish Hooks (S1-3)
How to Play Football
Lambert, The Sheepish Lion
On Ice
Onward
Out of Scale
Penguins
Penguins: Life on the Edge
Pluto's Party
Sea Scouts
Sonny with a Chance (S1-3)
The Boy Who Talked to Badgers
The New Neighbor
The Small One
The Straight Story
Available April 10
A Celebration of the Music from Coco
Life Below Zero (S14)
Paradise Island (S1)
Playtime with Puppy Dog Pals (S1)
Running Wild with Bear Grylls (S5)
Tut's Treasures: Hidden Secrets (S1)
Available April 12
PJ Masks (S3) 
Available April 17
Brain Games (S8)
Let's Stick Together
Mickey and the Roadster Racers: Nutty Tales (S1-2)
Pluto's Purchase
The Incredible Dr. Pol (S16)
Available April 19
Just Roll with It (S1)
Available April 20
Secrets of the Zoo: Tampa (S1)
Available April 22
Fury Files
Jane Goodall: The Hope
Available April 23
Disney Rapunzel's Tangled Adventure (S3)
Available April 24
America's Funniest Home Videos (S12-19, 23)
Man in Space
Mars and Beyond
The Olympic Elk
Available April 30
National Treasure
For more coverage of the best movies and TV shows available on Netflix, HBO, Amazon Prime, Hulu, Disney+, and Showtime, check out Vulture's What to Stream Now hub, which is updated throughout the month.