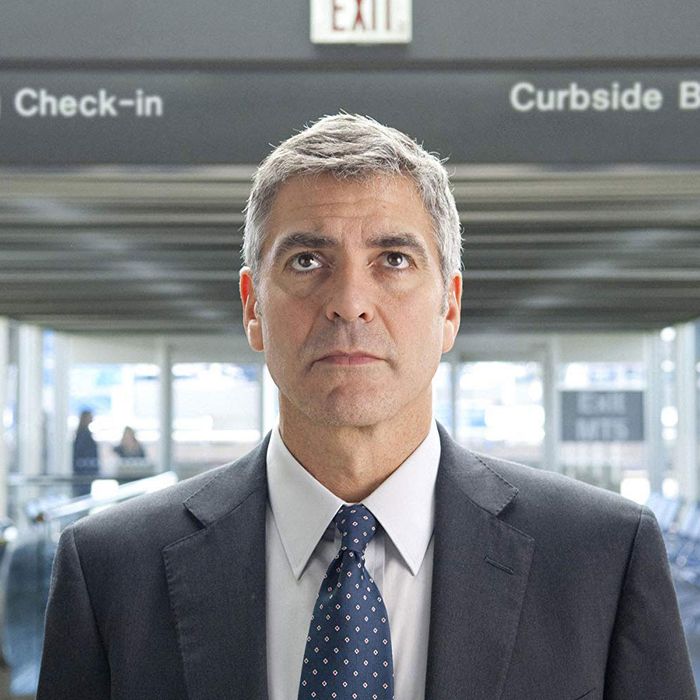 Photo: Paramount Pictures
This Month's Highlights
Up in the Air
Think of your streaming options as a backpack. All the loads of movies you can watch are in there, weighing you down. How many of them do you really need? Probably Up in the Air, for one, if you've got Showtime or Showtime Anytime, and perhaps one of the best movies coming to the service this month. Check it out and you'll see George Clooney give motivational speeches like this one not long after firing loads of people — and in retrospect, Up in the Air feels wildly prescient. Not necessarily for its The World Is Flat-esque talk about the globalization of business, but in the way that it shows corporate America rapidly accelerating to a place where individual workers have no value at all. Also, Vera Farmiga and Anna Kendrick are in this movie, and they're great! Arrives March 11
Billions
Can you believe we're about to get a fourth season of Billions? It feels like just yesterday that everyone was watching the first season of Billions. And looky here — neither Paul "Old, Crusty Billions" Giamatti, nor Damien "Young, Hot Billions" Lewis has died yet! Who will have the most billions? I'm sorry, I will catch up on this show soon, I promise.
Full List of What's New to Showtime — March 2019
Noteworthy selections in bold.
Available March 1
Baby Boom
Beaches
Death Wish
Eight Below
Friends With Money
Furlough
Get Shorty
Honey, I Blew Up the Kid
The Hunted
The Ides of March
The Man in the Moon
The Mexican
No Way Out
The Running Man
Sharon 1.2.3.
The Spirit
Star Trek IV: The Voyage Home
Star Trek VI: The Undiscovered Country
That Night
Till Human Voices Wake Us
Up in the Air
Available March 5
Show Dogs
Available March 8
Wildling
Available March 9
Winchester
Available March 11
Supergrid
Available March 15
Orphan Horse
Available March 20
Ghost World
Available March 26
Brown Girl Begins
Available March 31
Gods and Monsters
Legends of the Fall
St. Elmo's Fire
Vertical Limit
For more coverage of the best movies and TV shows available on Netflix, HBO, Amazon Prime, Hulu, and Showtime check out Vulture's What to Stream Now hub, which is updated throughout the month.