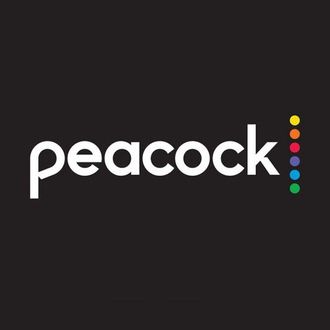 Another day, another new streaming platform: The newest entrant into the race for your attention is Peacock, the NBCUniversal-owned platform whose biggest selling point is that it's free (well, sort of). Peacock is jumping into the streaming wars a bit late, launching after new services from Apple, Disney, and WarnerMedia. But because it's not requiring folks to pay anything, it merits checking out, even if you're already overwhelmed with options. In case you're wondering exactly what's on Peacock and how you can get it, we've got you covered with our guide to the newest kid on the streaming block.
What can I watch on Peacock?
At launch, Peacock will be heavily focused on older shows or programs airing on NBC and NBC cable networks such as Bravo and Syfy. The Peacock TV library is going for a "something for everyone" approach. Boomers, for example, will be able to flashback with The Munsters, The Rockford Files, and Leave It to Beaver; Gen-Xers can relive '80s and '90s hits such as Everybody Loves Raymond (and misses such as SeaQuest DSV); and older millennials will find Everybody Hates Chris, George Lopez, and The King of Queens. There will also be plenty of episodes from the Law & Order and Chicago franchises; unscripted content from NBCU-owned networks E!, Oxygen, and Bravo; Spanish-language programming from Telemundo; live sporting events, including Premier League soccer and U.S. Open tennis; and reruns of current-season NBC shows. On the movie front, look for multiple installments of the Bourne, Jurassic Park, and Matrix franchises, critical faves like Do the Right Thing and Gosford Park, and random crimes against cinema such as Howard the Duck.
There will also be Peacock originals, many of which will be updates or adaptations of familiar titles such as Brave New World (available at launch), Saved by the Bell, and Punky Brewster. In September, the service will also be home to new episodes of the canceled NBC comedy AP Bio, and later this year will begin rolling out big swings acquired from international partners, including Departure (a thriller starring Archie Panjabi) and the dramedy Five Bedrooms (starring, and we kid you not, an Australian actor named Stephen Peacocke).
Overall, Peacock will boast upwards of 13,000 hours of content at launch, with plenty of deep cuts from the NBCUniversal library as well as shows from outside studios and conglomerates (like Yellowstone from ViacomCBS). An upgraded experience called Peacock Premium will add another 7,000 or so hours of programming.
Wait, there's more than one Peacock?
Yes and no. Peacock is a single service, and NBCU is really pushing the message that anyone can get that service for free, no strings attached. But because of complicated, preexisting arrangements with cable companies and local affiliates, the full Peacock can only be found in a premium tier of the service. It adds another 7,000 hours of content (so, about 20,000 total), as well as the ability to watch all Peacock originals and catch reruns of NBC shows hours after they air on TV. Regular Peacock customers can only get sample episodes of the Peacock originals and have to wait a week to catch up with, say, This Is Us. They also don't get the full classic TV library: Everybody Hates Chris is free to everyone, but Everybody Loves Raymond is on Peacock Premium.
How much does Peacock cost? And what about Peacock Premium?
The standard iteration of the service is completely free — you don't even need to enter in credit-card information. The extra content on Peacock Premium is also free if you already subscribe to TV (and in some cases internet) via Comcast's Xfinity service or Cox Contour. For anyone else, it's $4.99 per month, though Peacock execs say they expect to add more cable and internet distribution partners in coming months so that more people can get the premium service for free.
Are there commercials on Peacock?
Yup. The reason the service is relatively cheap (or free for some) is because there are advertisements. But you might not notice them quite as much. The streamer is promising to limit ads to no more than 5 minutes per hour. And with many feature-film presentations, you'll be able to watch three minutes of ads at the start of the movie and then enjoy the film with no breaks at all.
Sorry, I don't want any ads. Can I opt out?
Yes, it will cost you an extra $5 per month.
How do I actually watch Peacock?
The Peacock app will be on all Apple platforms (including Apple TV), Google's Android and Chromecast mobile and TV devices, Vizio and LG smart TVs, and the Microsoft-powered Xbox One platform. The service will also be on Sony's Playstation 4 and PlayStation 4 Pro boxes starting the week of July 20. And if you have Xfinity, Xfinity Flex, or Contour, Peacock will be bundled with your service. As of launch, Peacock does not have deals with Roku or Amazon Fire TV (see also: HBO Max), or with Samsung for its smart TVs. The company says it's talking to all three companies about changing that.
Do I need to live in the U.S. to watch Peacock?
Yup. So far, the service is just for the States.
What are Peacock "Channels"?
Unlike Hulu, Netflix, or HBO Max, Peacock has a function that lets users re-create the experience of watching old-fashioned TV. You can click on a tab and be taken to a page that resembles a TV guide, with dozens of channels devoted to everything from clips of The Office and SNL to a 24-hour feed of highlights from the Today show. Peacock didn't invent this feature: Ad-supported streamers such as Pluto and Tubi have long offered a similar function. But Peacock thinks it can dramatically improve the experience, both through tech and because of its deep library of content.
Can I watch Friends on Peacock?
No. That's on HBO Max.
Can I watch The Office on Peacock?
Yes, but not until next year. NBCUniversal bought back the rights to the classic comedy and its deal starts in 2021. In the meantime, there are Office clips in the Channels section and every episode of Parks and Recreation, which was co-created by Office writer Mike Schur.