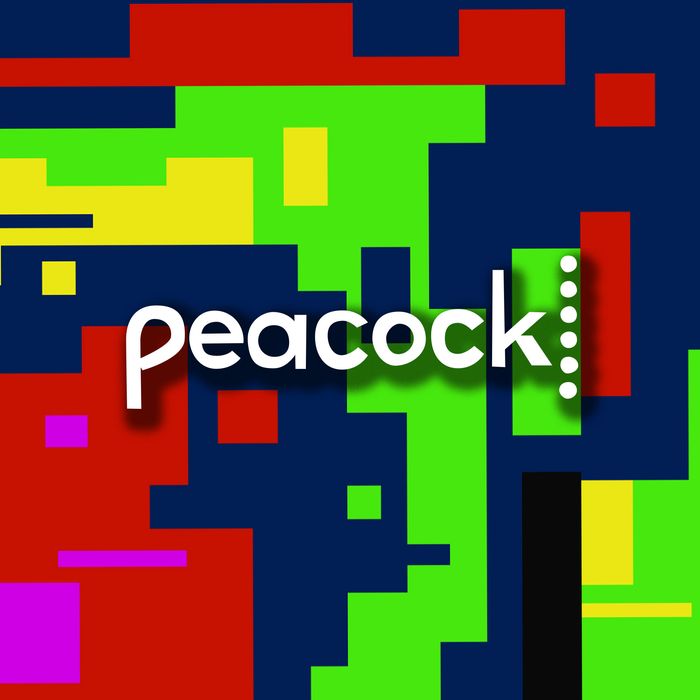 Illustration: by Martin Gee
Peacock is one of the younger players in the ongoing streaming wars. The service is bankrolled by 70-plus years of NBC content, and as such, its coffers boast such all-time binge Hall of Famers as The Office and 30 Rock. (Not to mention vintage classics like Cheers and Family Ties.) Peacock is considerably more experimental with its deployment, with a free variant and a TV-channel facsimile, which breaks up the Netflix-standard episode dump we've become accustomed to over the past decade. All of this is especially pertinent right now as the service hosts both the Winter Olympics live from Beijing and this Sunday's Super Bowl. We caught up with John Jelley, Peacock's senior vice-president of product, who offered some tips as we sink into our Parks & Rec marathons and bobsled deep dives. You'll be an expert in no time.
1. Use the filters to become an Olympics expert.
Look, the prime-time Olympics broadcast serves its purpose. If you want a glossy studio show that provides all the soft-focus details of the inner lives of our brave competitors, then by all means, sit back and enjoy. But there is a chance you wish to go deeper and transform into a die-hard biathlon maniac overnight. In the Olympics page on the app, you're able to use filters to find the exact sport you're about to soak in. (Look within the Olympics section, beneath the main highlights.) "If you love hockey, it's got its own little mini-hub," says Jelley. "There you can get all the live games, all the replays, and all the clips all in one place." At last, your mechanism to spend two consecutive weeks watching curling before finally deciphering how the scoring works. That, my friends, is priceless.
2. Check out the channels.
If you're familiar with Pluto or other internet TV networks, you know that there's a whole universe out there of bespoke, incredibly niche forever-streams designed to hijack your brain for hours at a time. Peacock leans into that format, hard. A subscription gives customers all the usual NBC suspects like NBC Sports and NBC News, but it also has some weird stuff lingering just below the surface. There's a channel that exclusively airs the Joy of Painting back catalogue! Peacock is primed for offbeat deep dives.
3. Rewind the clock on live TV.
The Super Bowl starts at a weird time every year. I mean, 6:30 p.m.? The no-man's-land between brunch and dinner? Right when the Sunday Scaries kick in? It's tough to have all your guests locked in while the sun is still up and the seven-layer-bean dip is under construction. But Peacock is charitable with your live events, especially if you want to delay your festivities a while. One of the major annoyances of the Tivo years (which we at Streamliner refer to as the Dark Era) was those nights when we found ourselves completely out of luck because we turned on our TV a few minutes too late and missed the national anthem. That won't be a problem anymore. "If you come in a bit late for a network or a host feed and want to go back an hour or two to the beginning of an event, you can do that," says Jelley.
Currently, the rewind function varies a bit by device, with two hours supported on most platforms and four total hours supported on iOS and TVOS (sadly, PlayStation users don't have it at all), but Jelley says Peacock is eager to extend that window in the future. Who knows? Maybe someday we'll be able to jump in at the end of the Iditarod and warp back to the opening gun.
4. Choose your subtitle preferences.
Like most streaming platforms, Peacock allows you to alter how you want your subtitles to appear onscreen. Scroll down to the bottom of the settings menu, and you can switch up the text size, shadow depth, color, and even the font. If you're someone who only wants to watch Parks & Recreation with cursive captions, that power now belongs to you.
5. Let the live algorithm drive.
The Winter Olympics have us asking questions we never thought we'd consider in our lives. Questions like, What should I watch after the women's snowboarding half-pipe? There are precisely 1 billion different events operating concurrently in Beijing right now, and the streaming service will spirit you away into a new one as soon as the ice-dancing finals conclude. "We call it a live binge feature. At the end of a live event, like the Super Bowl, we'll give you the option of lots of other things you might want to watch, and we'll count you down into another live event or show," says Jelley. He notes that autoplay features have existed within streaming architecture for years, but teleporting viewers directly into the heat of another live Olympics game is a novel idea. After forming a parasocial bond with the Finnish cross-country skiers, you can immediately form another one for the Chinese hockey team. That is a gift.
6. Search by clips.
Peacock has done the hard work of cutting up a lot of its classic episodes into clips, which means if I'm on the service and type in, say, "parkour," I can immediately summon up the all-time great Office cold open where Dwight and Michael badly cartwheel through the cubicles. It's almost like if YouTube were built into the infrastructure, and you should use it accordingly.
7. Ditch the bars.
The app tends to present all of its content in categories, which scroll horizontally through the user interface. That can be pretty annoying, because seriously, who wants to see only five thumbnails at a time? But if you click all the way to the right of, say, "Just Added" or "Featured Films," or whatever, you'll see a "View All" button. Select that, and customers are presented with a neat catalogue of content that's about a billion times more useful than the splash page.
8. Pay mind to the Tomatometer.
Unlike most other streaming platforms that rely on their own insulated rating systems, Peacock presents the Rotten Tomatoes' Tomatometer percentages of its movie index right onscreen. It's presented above the "Watch Now" button, so that before anyone jumps into Harry Potter and the Sorcerer's Stone, they can see that it scored an 81 percent positivity ratio among critics back in 2001. From what I can tell, Peacock doesn't display the Tomatometer for especially bad films on the service. I'm not seeing one for The Matrix Revolutions, and honestly, that should be taken as a sign!
9. It's free!
This is less a hack and more of a reminder: Peacock is free! Well, at least it has a free version. Customers who sign up are immediately granted access to some stone-cold NBC classics, like early seasons of The Office and The Tonight Show. Considering how Netflix and Hulu require a nominal payment at every tier, that is pretty cool — just don't expect to be able to jump into some of Peacock's original programming without entering a credit-card number.
10. All of the wrestling is right there.
Hardcore wrestling fans understand that the WWE Network migrated over to Peacock earlier this year. But if you're a lapsed fan who tapped out during the final few Steve Austin runs, you might be inclined to page over to the far right of the screen, press the "WWE" button, and discover a startlingly huge archive of wrestling history. Want to rewatch WrestleMania X-Seven? It's right there! Curious to check in on Edge these days? The world is your oyster. For all of the WWE's many current problems, the sheer volume of content now hosted on Peacock is a sight to behold — even if you spend all of your time there catatonically absorbing old Total Divas seasons.
If you subscribe to a service through our links, Vulture may earn an affiliate commission.