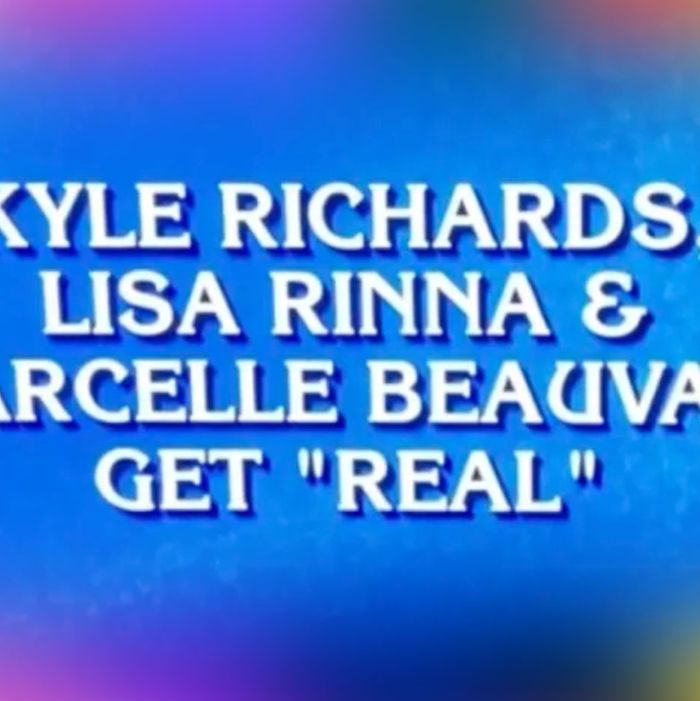 Photo-Illustration: Vulture; Photo Courtesy of Jeopardy Productions Inc.
At the beginning of the summer, three contestants on Jeopardy were totally stumped by the simplest question about The Real Housewives of Beverly Hills. Why is it that Bravo worshipers like ourselves need to know things like arithmetic, grammar, and stupid bullshit about sports when most Americans don't even know how many sitting presidents have been to the wedding of a former Real Housewife? (Answer: One.)
To celebrate our wealth of deep knowledge about the franchise we love, I asked members of the Housewives Institute to submit their own multiple-choice trivia questions so we could come up with the ultimate test of Housewife knowledge. You sure delivered: The Institute got more than 100 questions (some of them duplicates), and from those, I've selected the 30 best, funniest, and sure to stump. They get progressively harder, and if you get all 30 right, you win a prize. That prize is knowing a shit ton about the Housewives. It's worth its weight in gold.
The Ultimate Real Housewives Quiz
How many can you get right?