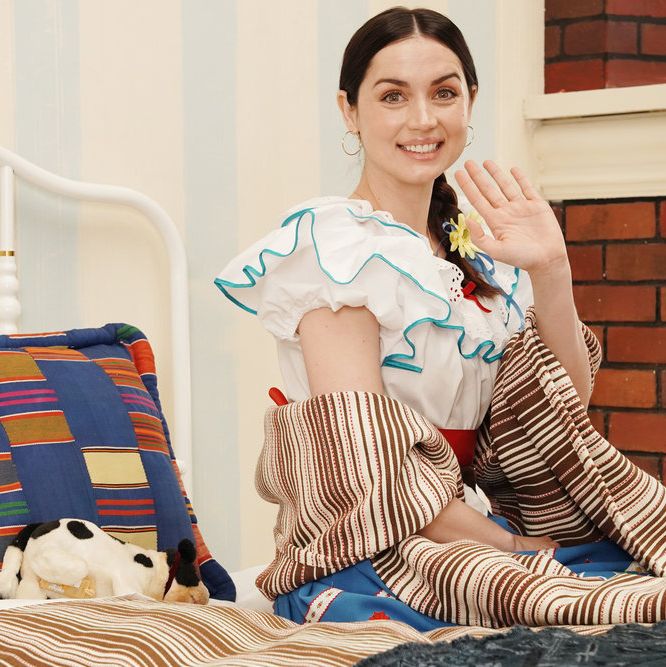 Photo: NBC/Rosalind O'Connor/NBC
Putting together a fresh hour of live sketch comedy each week is physically and mentally taxing on a level most people will never understand. The only way to make sure SNL's talented cast and crew don't lose their entire minds in the process — and it's debatable whether it even works — is giving them all a week off once a month to relax and recharge and do anything else besides stay up all night trying to perfect the fourth beat in the second "Lisa from Temecula" sketch. With rare exceptions, the show airs three live episodes in a row, followed by a rerun, so it's tempting as your recapper to look at each fresh batch as a trilogy. Sometimes a trilogy is consistent across the board, like the first Star Wars series, the Before Sunrise movies, or the Austin Powers saga; other times, one entry either towers above or plunges beneath the others. With heavy heart, I must announce that the third entry in SNL's April 2023 trilogy is kind of a Dark Knight Rises/Rise of Skywalker/Beverly Hills Cop 3-type situation.
Coming on the heels of very funny episodes hosted by Quinta Brunson and Molly Shannon, Ana de Armas' SNL debut had a high standard to live up to. Even without those expectations, it still would have been a bit disappointing. Although recent Oscar nominee de Armas delivered everything asked of her, she was often underserved by material that didn't ask very much, like the game show sketch whose central joke is that dorky Mikey Day has an inexplicably stunning wife. That sketch's energy is what the episode began with, coming right after the monologue, and though the show picked up some speed as it went along, it never really kicked into high gear. Maybe it's because, as the cold open thoroughly explored, New York just had its first warm day of the year, and everyone involved with the show may have caught some senioritis from the glint of summer — a time when the cast members finally have their lives back and can either go on vacation or go off to write and star in movies and/or Peacock limited series. Maybe everyone was just creatively exhausted. In any case, while this episode certainly had its moments, so did Godfather 3.
Here are the highlights:
Album Recording Session
Producer tags don't seem to be particularly in vogue at the moment — the two examples this sketch gives have each been around for at least a decade — so this premise feels random in the best way. Ego Nwodim and Ana de Armas make the most of it, delivering each insulting ad-libbed tag for Young Spicy as though they just thought of it and fervently believed in it. The tags get darker as the sketch rolls along, but even still, I wasn't quite prepared for de Armas' "Damn, Spicy, I only had one Sprite — I shouldn't be feeling like th-th-th-this."
Weekend Update Guru: Genesis Fry
Sarah Sherman has come through Weekend Update to antagonize Colin Jost so many times, she apparently decided to shake things up this episode. It's another merciless Jost-roast — that part didn't change at all — only this time, it comes with the veneer of a new character. Sherman's guru Genesis Fry is supposedly there to speak on how meditation can assist in mental health struggles, but her form of meditation just happens to involve describing all the ways Colin Jost is a terrible person. (In her telling, Jost is still fuming, midway through the show, over the fact that de Armas opened her monologue by speaking Spanish.) Like the latest variation on the Taco Bell menu, these same ingredients still slap in a different configuration.
Weekend Update: Molly Kearney
It's amazing how much funnier pronoun jokes are when they're made by someone who has customized their pronouns rather than a panphobic goober mocking such a person. They go from not being funny at all — and having never been funny, not even one time — to actually being funny. In this instance, SNL's first nonbinary cast member Molly Kearney laces they/them wordplay into a message of hope for young viewers freaked out over the latest wave of anti-LGBTQ legislation. They leave the segment hoisted up by wires and makes a convoluted metaphor out of her predicament, which still manages to be sweet and is possibly just what some folks need to hear right now.
Lisa from Temecula — Wedding
The Pedro Pascal episode back in February was so damn funny overall, I somehow neglected to single out Ego Nwodim's Lisa from Temecula as a highlight. However, a couple of months later, that sketch has since emerged as a leftfield highlight of the season and racked up nearly five million views on YouTube. This sequel sketch solidifies the Lisa from Temecula formula, proving it has legs and securing its Halloween-costume status. (Prove me wrong in October, America.)
Dog Acting School Commercial
W.C. Fields advised everyone in show business never to work with animals or children, but in this episode, Chloe Fineman did both. While she and her roaming child only made the briefest appearance in the First Warm Day cold open, Fineman spends five minutes with de Armas here wrangling pupils from the "semi-accredited" Enter Stage Woof Acting School for Dogs. It's simultaneously adorable, funny, and a little sad to see each confused pup refuse to participate in the bit — none more so than Romeo, with whom Fineman is determined to have a Lady and the Tramp spaghetti moment. W.C. Fields might not approve, but he'd probably lol.
Stray Observations
• Ana de Armas and Karol G make SNL history as the first host and musical guest who are both Latina.
• Mikey Day's dozen fake nipples in the game show sketch look alarmingly real.
• Not only have American Girl dolls already gotten the movie treatment, but they've also gotten it literally ten times before, including the theatrically released Kit Kittredge: An American Girl, even if none of those movies is quite as dark as the one in the fake trailer here. The rave review from Girls Who Play Soccer Magazine is a very funny touch, though.
• The anti-photoshop shirt Kaorl G wears in the Spanish class sketch is a reference to the recent controversy over GQ photoshopping her on their magazine cover without her consent.
• Even if you already know that Donald Trump frequently describes various authority figures bursting into tears at the mere sight of him, that information registers as an even weirder and more ridiculous recurring lie when it arrives in the form of a supercut.
• If any viewers left the nail salon sketch wondering who actually holds the Guinness World Record for longest fingernails and what that looks like, the answers await you here, for better or worse.