A few generations ago, superheroes seemed to largely exist away from New York City. When Superman took flight in 1938, it was in Metropolis. Batman has brooded in Gotham since 1939. Even as writer Stan Lee and writer-artist Jack Kirby sought to more faithfully mirror the real world while creating 1962's The Fantastic Four, the first story was set in a place called Central City. The fictional burgs may have been modeled after the Big Apple, but few comic-book tales during those times were actually set within the five boroughs.
Then, along came a spider.
In 1962, Lee and writer-artist Steve Ditko, brimming with ideas at the nascent Marvel Comics, unveiled an unlikely hero named Spider-Man. There was much about him that was groundbreaking: He was a teenager named Peter Parker who wasn't a sidekick, he was a total dweeb, he stewed in his teenage misanthropy, and — just as important — he resided in Queens. When Peter miraculously gained the ability to crawl walls and built the hardware to sling webs, the edifices he scaled and swung from were situated in Manhattan's canyons of steel. Here was an eminently Noo Yawk kid, and character — which made sense, since one of his fathers was born there.
"I hated the fact that they never used real names," Lee once said of the comics that came before Marvel. "I figured, why not a real city? The one real place I knew was New York. I was born there, I lived there all my life." The Fantastic Four were eventually placed in NYC, but Bronx baby Lee made sure Spidey was a Queens kid right out of the gate. From the character's beginnings in 1962's Amazing Fantasy No. 15 and 1963's The Amazing Spider-Man No. 1, and continuing through the 2002 launch of director Sam Raimi's Spider-Man movie trilogy, the two Amazing Spider-Man movies that followed, and this summer's Spider-Man: Homecoming, New York, both real and simulated (see our location map below for more details), has been the primary stage in, around, and above which the webslinger's tales have unfolded. As veteran Spider-Man artist John Romita Jr. put it in 2004, "Spider-Man is a part of New York City and New York City is a part of Spider-Man."
NEW YORK'S WIDE WEB OF SPIDER-MAN MOVIE LOCATIONS
Spider-Man has covered a lot of ground around New York City, and so too have the film crews that brought the character to life. Use the tabs at the top of the map to see where 36 of the most recognizable moments were shot, then click the spiderweb icons for behind-the-scenes stories from Spider-Man 1–3 location manager John Fedynich and making-of facts about each site. (And we'll tell you right now: Spider-Man's upside-down kiss was shot on a set in Los Angeles.)
Columbia University
116th Street and Broadway, Manhattan
Spider-Man 1, 2, 3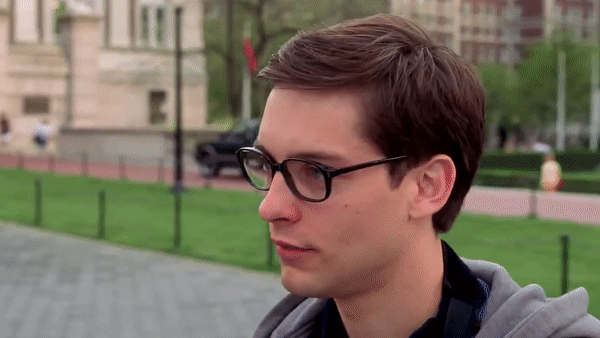 Before Peter Parker was a hero, he was a nerd, and only the finest university education would be enough to satisfy his ravenous intellect. In the Sam Raimi Spider-Man trilogy, Peter attends Manhattan's Columbia University, and it's there that some of the series' most significant moments happen: among them, Peter meeting Norman Osborn and getting bit by the super-spider in Spider-Man 1, and falling for Gwen Stacy in Spider-Man 3. The film crew wanted access to the actual campus and a lecture hall, and according to Fedynich, Columbia was happy to make that happen. One problem: gawking students. "Filming outside on campus is always a challenge when there's students and other people roaming around," he says. "During Spider-Man 1, we were not recognized, but obviously, for Spider-Man 2, everyone was much more popular. And so the attention we got being on campus was even greater, which attracted a lot more people. Crowd control became an issue."
Aunt May and Uncle Ben's Home
42 69th Road, Queens
Spider-Man 1, 2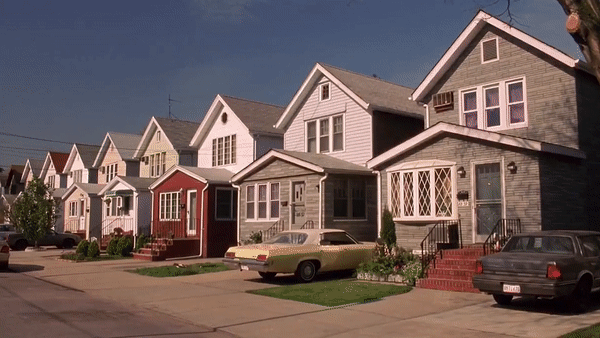 Home, sweet home. In order to capture the welcoming spirit of the house in which Peter grows up with his aunt and uncle, Sam Raimi was insistent that it be shot in Queens, where the character was raised in the comics. With that in mind, Fedynich cruised the streets of the borough and looked not just for a house, but a neighborhood. "One thing we focused on was finding a neighborhood that was proud about their property and their homes," he says. The block they found fit the bill — and once production began, it ended up cultivating an even greater sense of community pride. "All of a sudden, nearby residents were saying, 'Oh, we would love to have that as well,'" Fedynich says of improvements the crew made to the Parkers' house, "and everyone started meeting their neighbors. These people had lived there for years and didn't even talk to each other."
Norman and Harry Osborn's Home
Windsor Tower, 5 Tudor City Place, Manhattan
Spider-Man 1, 2, 3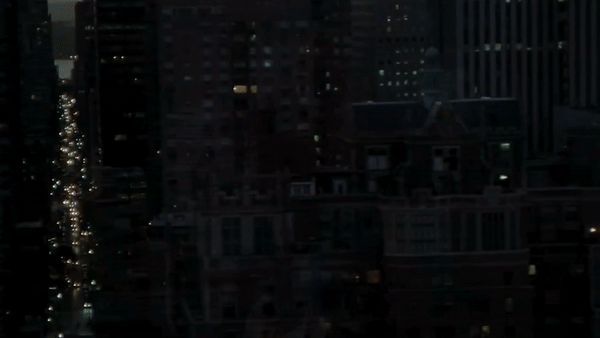 In the Spider-Man trilogy, the Osborn family digs are the penthouse of Windsor Tower, a Gothic skyscraper located on the east side of midtown Manhattan. That's where, late in the first film, Spider-Man drops off Norman's dead body, leading Harry to believe Spidey has killed his father. Windsor Tower was built in 1925 as part of developer Fred F. French's effort to create an urban utopia — "Tudor City," as the area is now known. It was chosen by the Spider-Man team for a mix of aesthetic and pragmatic reasons. "It was about finding access for Spider-Man," Fedynich explains. "We knew eventually there would be something happening on the rooftop, so we wanted an interesting exterior." A few years ago, the Osborn penthouse was put on the market for $1.6 million.
New York Public Library
476 Fifth Avenue, Manhattan
Spider-Man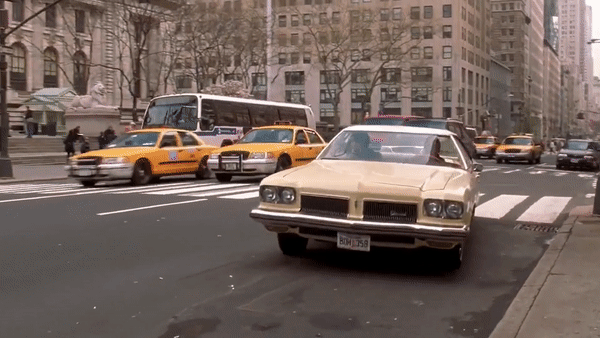 There is no moment more pivotal in the development of Spider-Man than the death of his Uncle Ben at the hands of a robber that Spidey had previously declined to capture. The death scene needed to be perfect, and Fedynich knew just the place to set the appropriate tone: a stretch of Fifth Avenue right outside the New York Public Library. "Sam Raimi wanted something iconic," he recalls. "It's a great spot to look up north at the canyon of Fifth Avenue." Shooting in one of the most heavily trafficked areas in Manhattan required a fair amount of negotiating with the mayor's office, but Fedynich says the city was eager to make it happen. "We did it at a time where there wasn't as much filmmaking in New York as there is now," he says. "They were just excited to have a movie like this in the city."
Moondance Diner
80 Avenue of the Americas, Manhattan
Spider-Man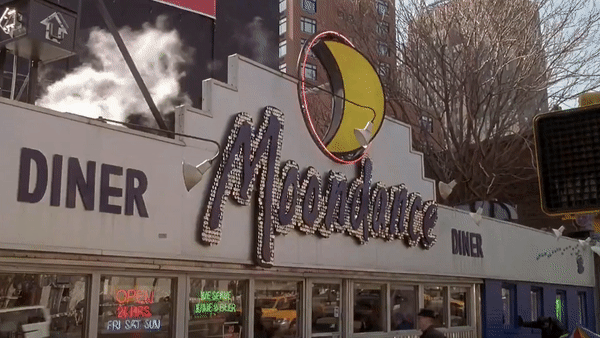 Only the exterior of the Moondance Diner appears in Spider-Man, when Mary Jane walks out and runs into Peter. She tries to hide her waitress uniform under her coat, but eventually comes clean about both her job and relationship with Harry. Five years after filming, the restaurant closed its doors due to rent costs, and in 2010 the James New York hotel took its place.
Harry Osborn's apartment
704 Broadway, Manhattan
Spider-Man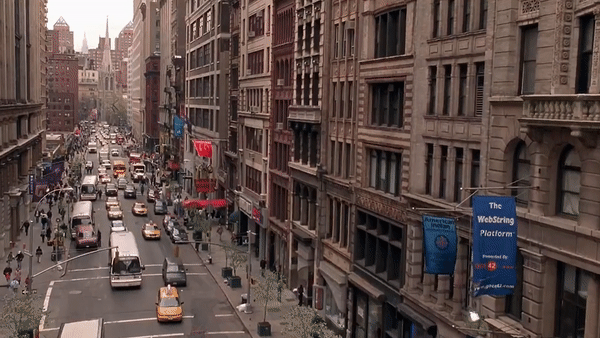 Before moving into his late father's Tudor Place penthouse for the second two movies, Harry Osborn hosts a trainwreck of a Thanksgiving dinner at his 704 Broadway apartment. During it, Norman deduces Spider Man's secret identity, eerily sharpens a carving knife, brings Mary Jane to tears, and then storms out before taking even one bite of Aunt May's picturesque turkey. 704 wasn't actually an apartment at the time of filming — it spent years as Sky Studios, a rentable space, until billionaire Ron Burkle bought it for $17 million in 2007.
Oscorp Offices
135 East 57th Street, Manhattan
Spider-Man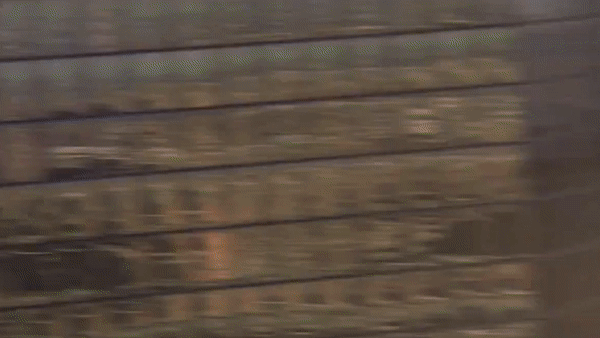 The headquarters of Norman Osborn's company were situated in a Midtown East skyscraper at the corner of 57th Street and Lexington Avenue. The location comes into play on the occasion of Norman's firing, when he's informed by the company's board of directors in a high-rise conference room that he's been let go. While the imposing structure only gets a brief bit of screen time (the interiors were shot in L.A.) the building had another star turn when it was more recently used as the site for another fictional multibillion-dollar multinational corporation: Mr. Robot's Evil Corp.
World Unity Festival
Times Square
Spider-Man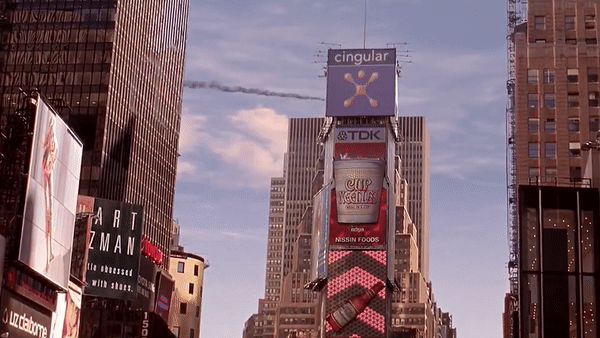 During one of Spider-Man's the biggest fights, Spidey and the Green Goblin duke it out amid a street festival in the center of the universe, Manhattan's Times Square. While some of the crowd shots were shot on site in New York City, the core action was filmed using a re-created Times Square in Los Angeles. To make that work, the crew executed a ton of photogrammetry — the art of mixing images from different locations into one seamless finished product. "They actually rebuilt Times Square in Los Angeles using digital photography from New York," Fedynich recalls. "Ahead of time, I had to measure Times Square. So I walked around with one of those measuring things, you know on wheels, and then I had to give L.A. the dimensions so they can come up with something out in Los Angeles. We'd do little crowd shots — we would bring some people into Times Square and have people react to certain things that were happening. I pretty much spent the whole year doing the prep work, beginning to end."
The
Daily Bugle
Offices
The Flatiron Building, 175 Fifth Avenue, Manhattan
Spider-Man 1, 2, 3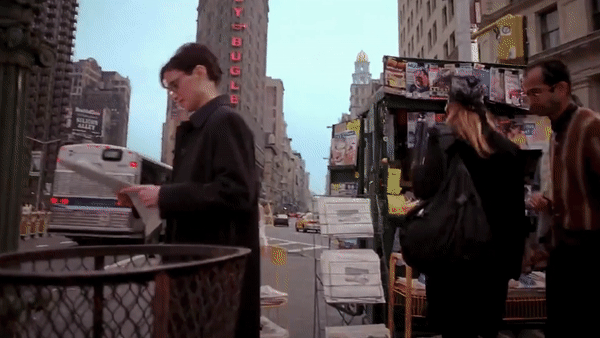 The Flatiron Building is one of New York's most recognizable landmarks, and in the Spidey universe, it's also the home of Peter's place of employment, the Daily Bugle. Fedynich was entranced by the building, but there was a snag: "That was a challenge to get because it's actually a trademarked building," he says. "Certain buildings in New York, they've actually trademarked them, so that you can't photograph it and sell the photo to make profit for yourself. So you actually have to get their permission. But they were great to work with and it was just another great, iconic building for the film."
Burning Building
436 E 83rd St, Manhattan
Spider-Man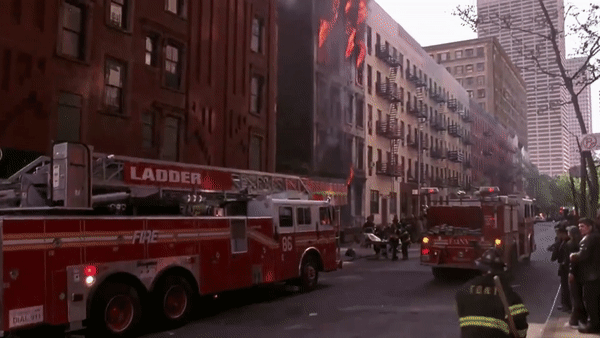 A little more than halfway into Spider-Man, Peter saves a baby from a burning building, only to be lured into a battle with the Green Goblin amid the flames. The sequence was initially set to be filmed in L.A., but a scheduling conflict necessitated moving the shoot to New York with only a week's notice. That led to a mad dash for Fedynich. "In addition to signing a contract with the owner of the property, I had to get approval from the mayor's office, NYPD, and the NYFD explosives unit," he says. The headaches didn't end there: A NYFD truck and crew were also on site in case any issues arose — the special-effects team created a controlled fire for the scenes — and residents within a two-block radius needed to be notified in advance of filming. Recalls Fedynich, "I was fortunate everything fell into place."
Roosevelt Island Tramway / Ed Koch Queensboro Bridge
Spider-Man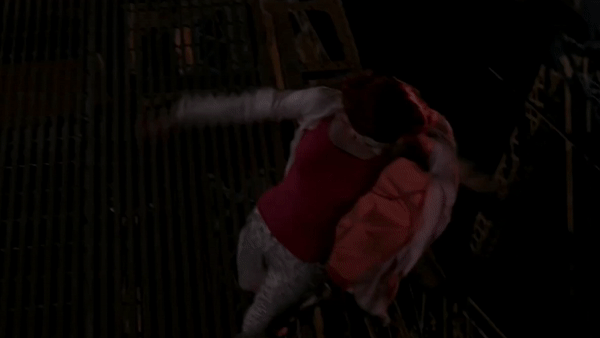 The climax of Spider-Man sees Peter's love, Mary Jane, trapped on top of a bridge while the Green Goblin attacks a tram over the East River. There's no shortage of bridges in New York City, and Fedynich picked the Queensboro (a.k.a. the Ed Koch or the 59th Street Bridge). "I actually had to climb the bridge, with the help of the Department of Transportation, to see what the visual was going to be from up there," he says. But they couldn't actually film on the bridge, as doing so would create major traffic jams. So the crew came up with an ingenious solution: "We brought huge construction cranes onto Roosevelt Island and put cameras on the tips of those cranes and then raised them into the air to almost be at the level of the tips of the 59th Street Bridge, as high as they could get, so that they can do visual shots and then input them into the computer in order to generate the final battle."
Joe's Pizza
233 Bleeker St, Manhattan
Spider-Man 2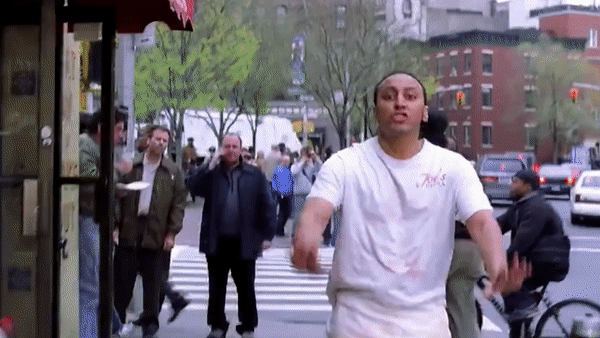 In Spider-Man 2, we see Peter doing a poor job of juggling his crime-fighting, love life, and job. Since putting on spandex doesn't pay the bills, he gets a gig delivering pizzas in Greenwich Village. Fedynich says shooting at Joe's Pizza was a cinch because the owner was fully onboard with the free publicity. Plus, it was convenient for the crew: "Our photo lab was right around the corner, so all of us would end up going to Joe's for snacks while we were waiting for our film to be developed."
Peter's Apartment
187 Chrystie St, Manhattan
Spider-Man 2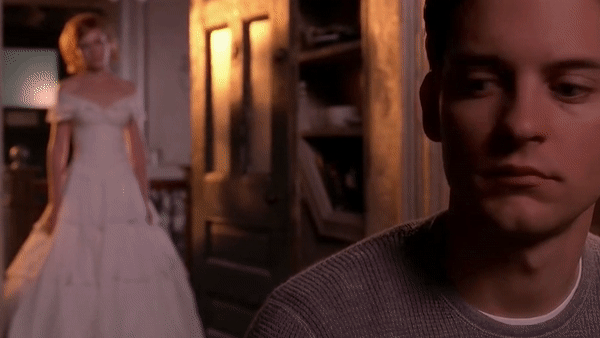 After graduating from high school, Peter Parker doesn't fall into luxury — after all, Spider-Man is one of the first lower-middle-class superheroes. Instead, he lands in a crummy apartment. The production chose one in Manhattan's East Village, and in retrospect, Fedynich thinks it was an odd choice. "It was sort of a weird location," he says. "Because across the street is a park which would've been weird for Spider-Man because it would've been hard to swing into his apartment if there was a park across the street. But we wanted the East Village and it just looked interesting and worked out great."
Doc Ock's Laboratory
Anthology Film Archives, 32 Second Avenue, Manhattan
Spider-Man 2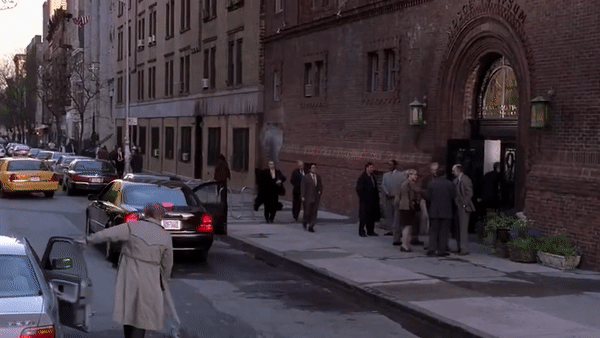 The villain of Spider-Man 2, Doctor Octopus, is a disfigured scientist who lashes out at a world that he feels has wronged him. And like any mad scientist worth his misplaced rage, Doc Ock needed a good lair. "This was another challenging one," recalls Fedynich. "When looking for exteriors, you're sort of in a rush because the production needs to build and create the interiors based on these exteriors." In this case, Fedynich thought the visage of East Village's Anthology Film Archives would be a perfect fit. "I think I had gone barhopping in the East Village and saw it," he says, "and I thought it would be a great lab."
Bellevue Hospital
462 First Avenue, Manhattan
Spider-Man 2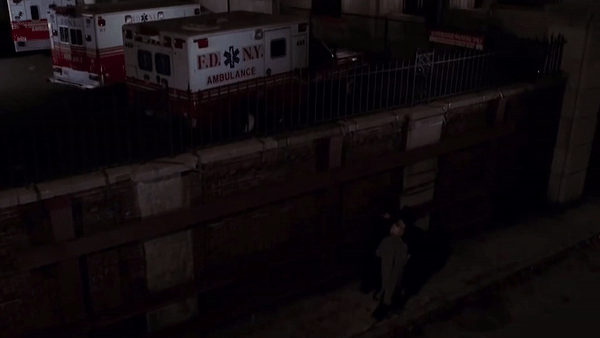 After Spider-Man 2's villainous Otto Octavius gets into a horrible lab accident, robotic arms become fused to his body, which later go violently haywire when doctors at a hospital try to remove them. In keeping with Sam Raimi's desire to use as many iconic New York locations as possible, Fedynich approached Bellevue Hospital about shooting their exterior. "Bellevue is always one of those hospitals that is very film friendly," he says. "And they made it easy because they had a closed section of the hospital that they allowed us to use."
Cypress Hills Cemetery
833 Jamaica Avenue, Brooklyn
Spider-Man 2, 3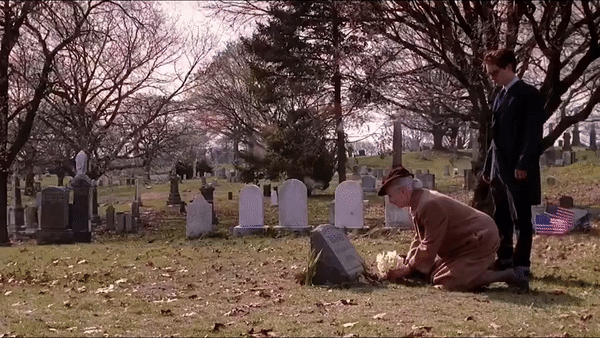 Whereas Spider-Man ended with a funeral located in Mount Hope Cemetery in Yonkers, it was Brooklyn's Cypress Hills Cemetery that got screen time in Spider-Man 2 (when Peter and Aunt May visit Uncle Ben's grave) and in Spider-Man 3 (when Peter and Mary Jane bury Harry Osborn). That location has some history with the comics world: Cypress Hills was a frequent location in the pages of Ghost Rider, and also served as the headquarters for the Ghost Rider spinoff Midnight Sons.
Riverside Church
490 Riverside Drive, Manhattan
Spider-Man 2
Much of Spider-Man 2 is built around Mary Jane's pending marriage to John Jameson, and when the big day finally arrives, we see the exterior of where she's set to get hitched: Riverside Church in Morningside Heights, just above Columbia University. While Mary Jane eventually bails on her wedding to be with Peter, viewers still get a brief glimpse of the interior — though, that's not the same church. Rather, it's the First Congregational Church of Los Angeles, which has also been used for interiors in films such as Daredevil and National Treasure.
Aunt May's Apartment
83-33 Austin St, Queens
Spider-Man 3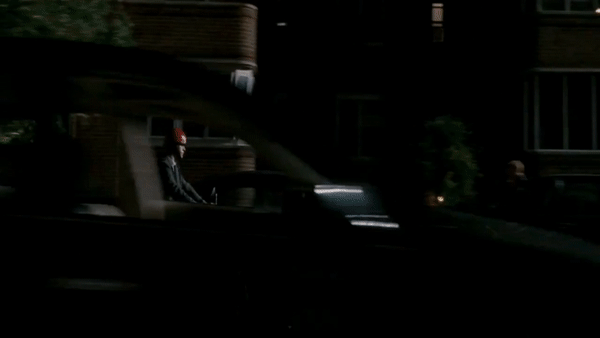 By Spider-Man 3, Aunt May has left the home she shared with her late husband, Ben, and relocated to a Queens apartment in Kew Gardens. Viewers get just one quick look at the building's exterior, when Peter arrives by motorcycle early in the movie to make a big announcement: He's going to ask Mary Jane to marry him.
Spider-Man Celebration In Foley Square
111 Worth Street, Manhattan
Spider-Man 3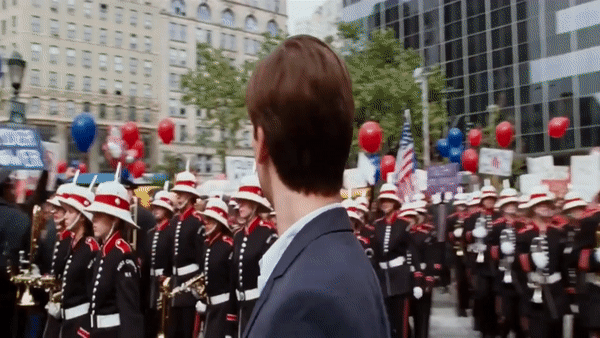 Spider-Man swings confidently into Foley Square above an adoring crowd, ready to receive keys to the city. The celebration gets abruptly cut short when the Sandman attacks, though not before Peter and Gwen Stacy recreate his iconic upside-down kiss with Mary Jane from the first film. The scene was originally slated to shoot in only three days but was later extended to six. That made things complicated for both the high-school marching-band students featured in the scene and actress Bryce Dallas Howard, who was only days away from her real-life wedding to actor Seth Gabel.
Mary Jane's Apartment
262 Court Street, Brooklyn
Spider-Man 3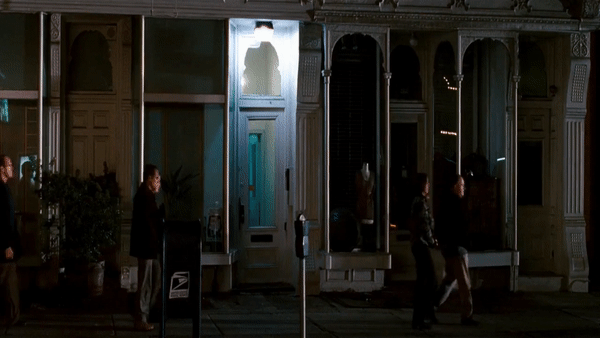 A little more than midway through Spider-Man 3, Mary Jane is confronted outside her apartment at night by the second Green Goblin, who pressures her to break up with Peter. That building, located in the heart of Cobble Hill, sits across the street from the Cobble Hill Cinema. In the movie, however, the theater is disguised as the "Stuyvesant."
Aunt May And Uncle Ben's Home
36 Fuller Place, Brooklyn
The Amazing Spider-Man 1, 2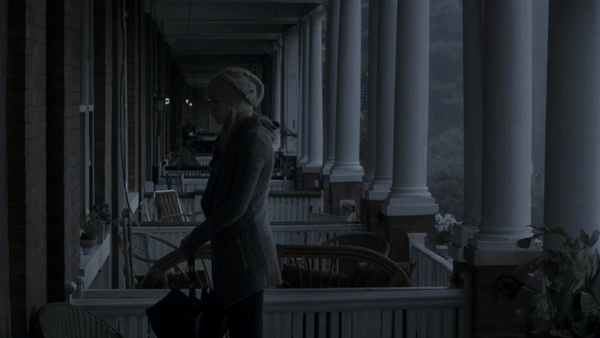 One of the major settings of the Amazing Spider-Man franchise, Peter first arrives at Aunt May and Uncle Ben's home in a flashback as a child, when his parents drop him off and then mysteriously disappear. True to the comics and preceding trilogy, the May and Ben of Amazing Spider-Man live in Forest Hills, Queens, with several neighborhood scenes shot in nearby Woodside. But the physical home — of which both exteriors and interiors are used — is actually located in the Windsor Terrace area of Brooklyn.
Oscorp Headquarters
300 W 57th St, Manhattan (Exterior)
The Amazing Spider-Man 1, 2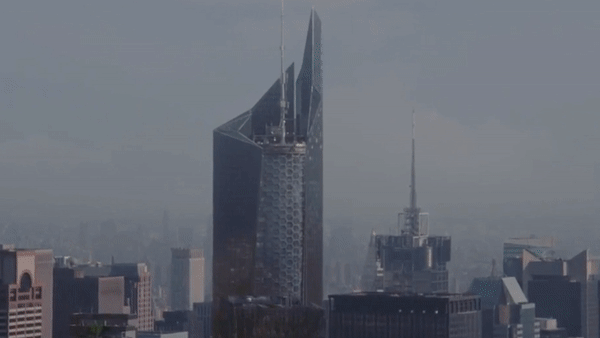 Unlike in the previous films, the headquarters of Norman Osborn's company is the site of several pivotal moments in the Amazing Spider-Man franchise: among them, it's where Peter first gets bit by the spider and meets the mutated Dr. Connors, a.k.a. "the Lizard," and where Harry learns of his father's past. The exterior for Oscorp is Hearst Tower in Columbus Circle, but it's never used for the inside shots. In the first Amazing Spider-Man, all interiors are shot in L.A., while in the second, the production team created a multiple-story set in Brooklyn's Marcy Armory.
Site of Uncle Ben's Death
61st Street, Queens
The Amazing Spider-Man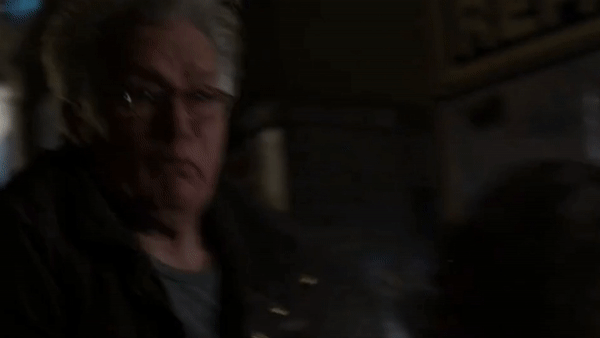 Uncle Ben's death in The Amazing Spider-Man is the result of a convenience-store robbery gone awry, and it was shot on location: The production team mapped out the entire climactic sequence, from the initial robbery to the streetside murder, in an area of Woodside, Queens, that perfectly suited the moment. "We were under the elevated portion of the subway [in Woodside]," supervising location manager Mike Fantasia explained, "and it [had the right] sort of grittiness to it."
The Stacy Family Home
15 West 81st Street, Manhattan
The Amazing Spider-Man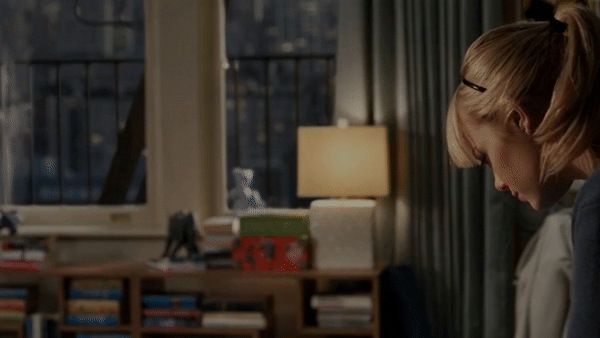 In contrast to Peter's more modest Queens residence, Gwen lives with her family in a luxury apartment on the Upper West Side. Interiors were shot in L.A., and the NYC background is green screened for key moments, including Peter and Gwen's first kiss on the building's roof.
Bridge Battle Against The Lizard
Williamsburg Bridge, New York, NY
The Amazing Spider-Man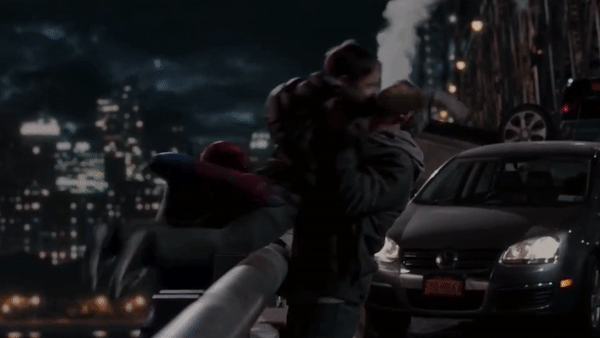 The Lizard's official entrance comes on the Williamsburg Bridge, as he tosses cars and plows through traffic in an effort to stop Norman Osborn's lackey Dr. Rajit Ratha from delivering his serum. Spider-Man ends up arriving to save the day, preventing cars from plummeting off the bridge with his web and rescuing a boy from falling. The sequence was partly filmed on the bridge — shots of traffic were filmed on location — but for much of the action, a 150-foot replica was built in Los Angeles.
Times Square Battle
239 West 52nd Street, Manhattan, and Gold Coast Studios, 700 Hicksville Road, Bethpage, NY
The Amazing Spider-Man 2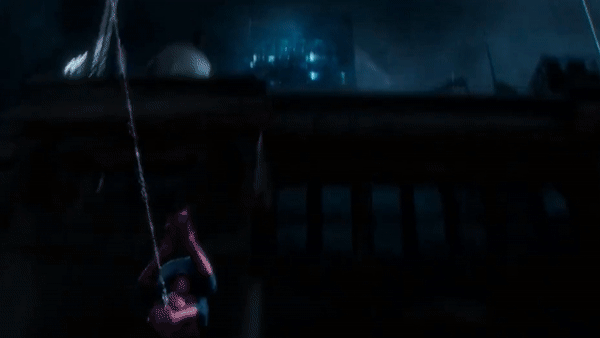 Though The Amazing Spider-Man 2 was the first film in either franchise to shoot entirely in New York, its two battles between Electro and Spider-Man (one in Times Square, the other at a fictional Oscorp power plant) were almost exclusively filmed at Gold Coast Studios in the Long Island town of Bethpage. Electro's meltdown in that first fight scene in particular required a remarkably elaborate reconstruction of New York's most famous public space. The digital composition of Times Square reportedly took a year to complete, with over 36,000 photos used to bring it to life via green screen. "It was wild," Andrew Garfield said of witnessing the Times Square set for the first time. "When we drove up the first night, I was awestruck … From a distance, it looked like a football stadium — the size of it and the way it was lit."
Amazing Spider-Man 2
's
Opening Car Chase
Anchorage Place and Water Street, Brooklyn
The Amazing Spider-Man 2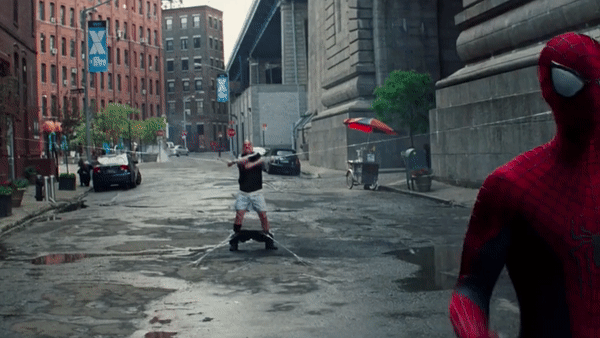 The opening car chase of Amazing Spider-Man 2, which sees Spider-Man in pursuit of Aleksei Sytsevich (later the Rhino), is made to look like it's in midtown Manhattan, but production for much of the scene actually occurred in Rochester, New York, due to an NYC regulation banning cars from exceeding 30 mph during filming. The upstate New York city's Main Street was reconstructed to look like the heart of New York City, and the sequence also includes footage of Chinatown and Midtown West before concluding near the base of the Manhattan Bridge in the Brooklyn neighborhood of Dumbo.
Midtown Science High School Graduation
East River Park, 748 East River Drive, Manhattan
The Amazing Spider-Man 2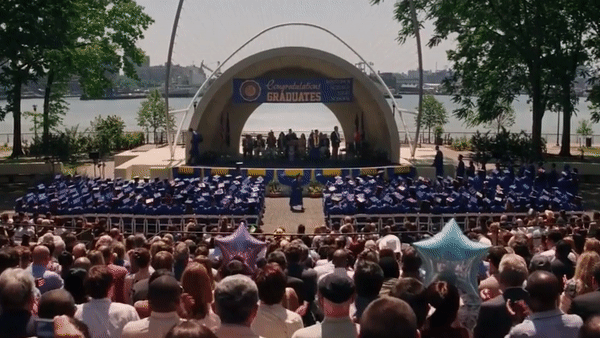 Juxtaposed against The Amazing Spider Man 2's opening car chase is the sight of Gwen Stacy in her cap and gown, waiting for Peter at their high-school graduation. A space for public performances on the Lower East Side, the East River Park amphitheater featured a staging of Julius Caesar by Shakespeare in the Park founder Joseph Papp back in 1956; after falling into disrepair, it was restored in the wake of the September 11 attacks. Filming took place not long after Hurricane Sandy, which caused lasting damage, so the production needed to add benches to the park.
Chinese Restaurant
13 Doyers Street, Manhattan
The Amazing Spider-Man 2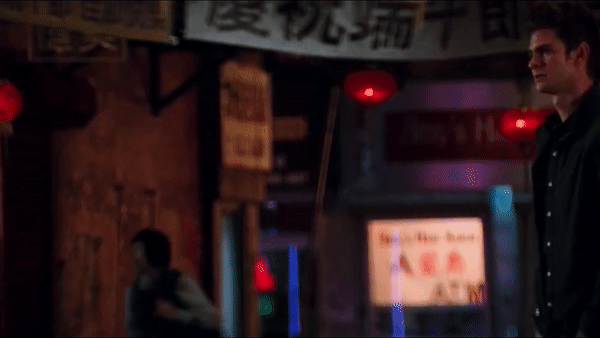 Gwen and Peter's push-and-pull dynamic throughout The Amazing Spider-Man 2 leads to several semi-breakup scenes, the first of which occurs on the streets of Chinatown. Peter is eating with Gwen's family at Nom Wah Tea Parlor, on Doyers Street, where movies such as Premium Rush and Reversal of Fortune have filmed in the past. Peter and Gwen eventually go outside to hash it out, ending their relationship amicably (and temporarily). The production team hung lanterns, banners, and huge lights across Doyers Street to better illuminate the street for the emotional scene.
Oscorp Headquarters
355 Marcy Ave, Brooklyn (Interior)
The Amazing Spider-Man 1, 2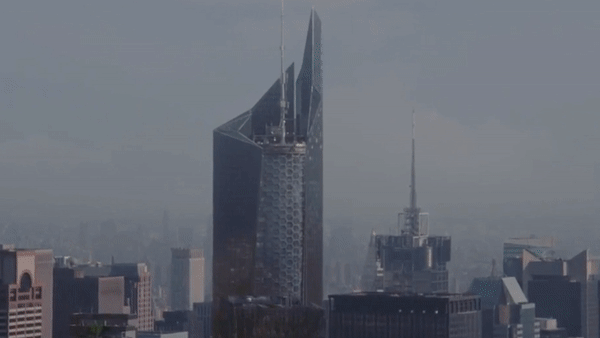 Unlike in the previous films, the headquarters of Norman Osborn's company is the site of several pivotal moments in the Amazing Spider-Man franchise: among them, it's where Peter first gets bit by the spider and meets the mutated Dr. Connors, a.k.a. "the Lizard," and where Harry learns of his father's past. The exterior for Oscorp is Hearst Tower in Columbus Circle, but it's never used for the inside shots. In the first Amazing Spider-Man, all interiors are shot in L.A., while in the second, the production team created a multiple-story set in Brooklyn's Marcy Armory.
Harry Osborne's Home
1 East 91st St, Manhattan
The Amazing Spider-Man 2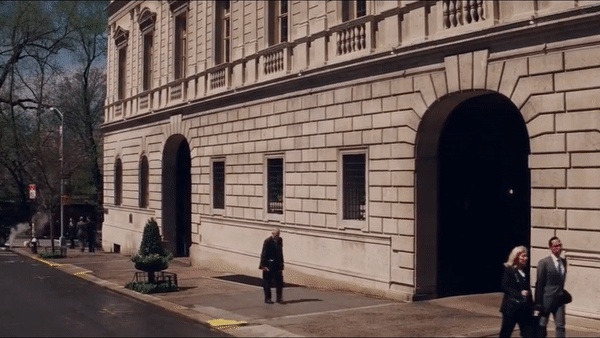 Harry's introduction in the Amazing series comes about 30 minutes into the sequel at his Upper East Side residence, as he visits his dying father one last time. The opulent Osborn home is an iconic piece of New York real estate: The mansion, one of the city's largest private houses, was built in 1918 for banker Otto Kahn and was later designated the Convent of the Sacred Heart. Its interiors were used in The Verdict and Working Girl, among other classic films.
Ravencroft Institute
SUNY Maritime Community College, 6 Pennyfield Avenue, Bronx
The Amazing Spider-Man 2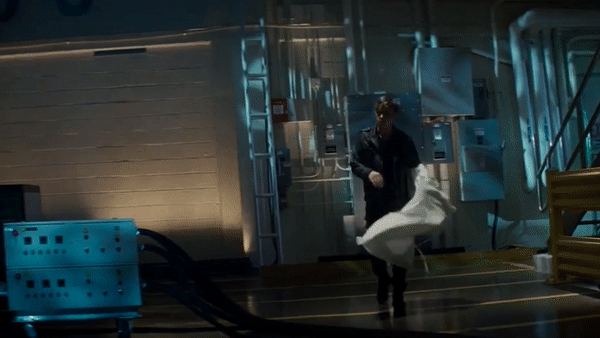 The Amazing Spider Man 2 production team tapped SUNY Maritime Community College as the onscreen version of Marvel's legendary Ravencroft Institute for the Criminally Insane. The institute first houses Electro after his Times Square battle, and in the film's final minutes, it holds Harry as a prisoner, plotting his next move after his defeat. The exterior of the building is the old Fort Schuyler, a preserved 19th-century fortification in the Bronx. The college was filmed in other ways as well, including a brief scene at a dining hall.
Harry And Peter Skip Stones
Empire-Fulton Ferry State Park, 26 New Dock Street, Brooklyn
The Amazing Spider-Man 2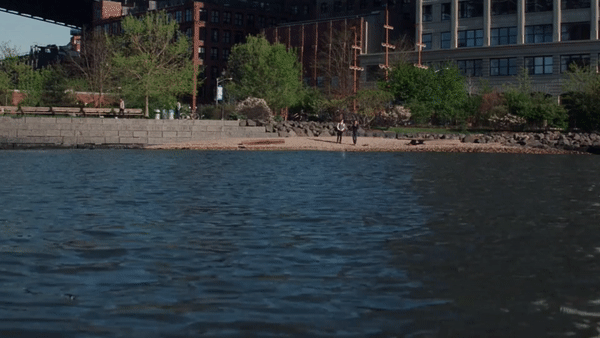 One of The Amazing Spider Man 2's emotional anchors is the bond between Harry and Peter. Viewers first see their dynamic as the pair catches up at a Brooklyn waterfront park that offers a view of downtown Manhattan and both the Manhattan and Brooklyn Bridges. If you ever find yourself in the mood to skip stones — whether alone, or with a longtime friend you'll later engage in aerial combat — there are worse places you could go, especially since delicious Juliana's Pizza is just a couple blocks away.
Roosevelt Spur Under The Waldorf Astoria
Abandoned East New York Tunnel, entrance near 1630 Bushwick Avenue, Brooklyn
The Amazing Spider-Man 2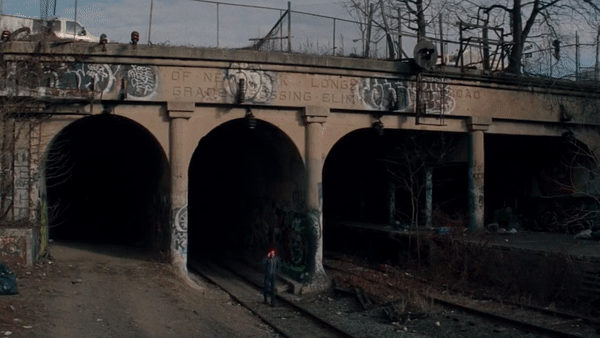 Peter follows the clues of secret subway tokens left by his parents to find the old Roosevelt Spur, the location of his father's old lab and, according to legend, the space under the Waldorf Astoria that FDR used to keep his disability from public view. In The Amazing Spider-Man 2, scenes set at the Spur are shot at another fascinating location, however: the abandoned East New York tunnel, first in view when Peter exits the Spur. The tunnel was constructed in 1918, and was only used for about ten years before the East New York station permanently went out of service.
Gwen's Funeral
67-29 Metropolitan Avenue, Queens
The Amazing Spider-Man 2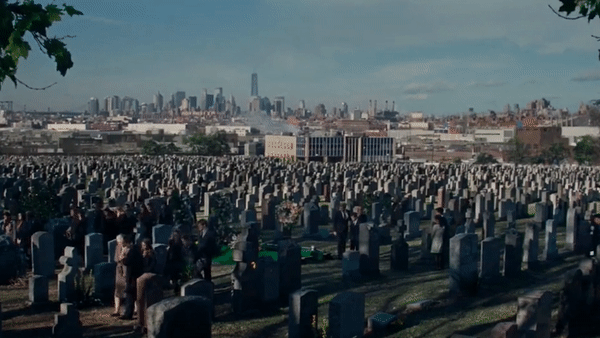 In the final minutes of The Amazing Spider-Man 2, Peter attends the funeral of his love, Gwen Stacy — a deliberate parallel to the ending of the first Amazing Spider-Man, in which Peter did not attend Gwen's father's funeral, and was chastised by his then-girlfriend for not doing so. The site — All Faiths Cemetery, in Queens' Middle Village — has appeared in many movies, perhaps most famously Rosemary's Baby.
Closing Battle Against The Rhino
Park Avenue and 52nd-53rd Streets, Manhattan
The Amazing Spider-Man 2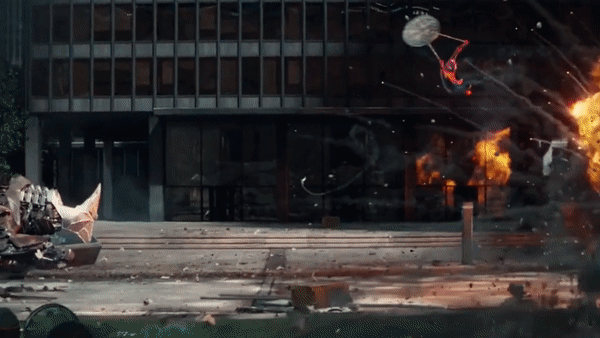 Just when Peter seems to be out of the superhero game for good, Alexie bookends the film by returning, now as the Rhino, to wreak more havoc. He's terrorizing pedestrians and onlookers on Park Avenue, between 52nd and 53rd Streets, and police appear helpless. Out of nowhere, Spider-Man reappears, facing off against Rhino with the MetLife Building visible in the background and the beautiful Park mansions on either side of the pending battle. The film ends there, with a new fight just beginning.
Photo Illustration:

Vulture. Photo by Columbia/Courtesy Everett Collection and Getty Images.
Design and Development:

 Jay Guillermo, Terri Neal, Ashley Wu and Jeni Zhen