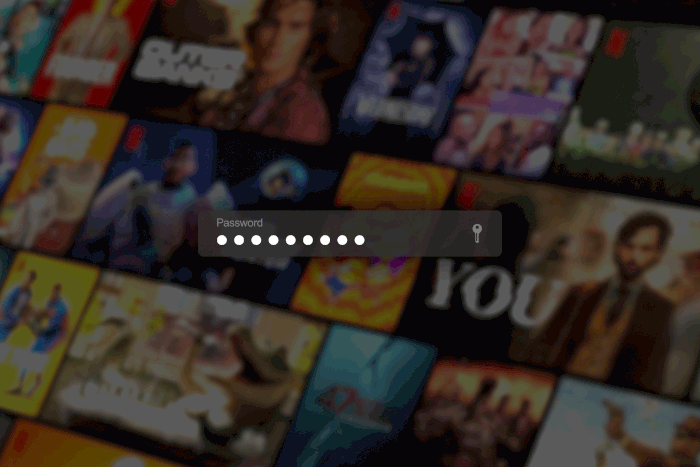 Photo-Illustration: Vulture; Photos: Netflix
Everyone — from those actually paying to the ones still bumming a log-in — wants to know how Netflix's impending crackdown on password sharing will work. Restricting a behavior widely seen as acceptable (even caring!) was always going to be risky — the kind of drastic move that could lead to a significant dip in viewership. It also may or may not change the way we use streaming services in general, should Netflix's competitors pull from the playbook. While other streamers have yet to publicly follow suit, services like HBO Max and Disney+ have been fielding tough business questions of their own over the past few months. They may find themselves tempted toward similar crackdowns if Netflix's password plans pay off.
We decided it's probably a good time to reacquaint ourselves with what exactly the password-sharing rules are at the major services. We reached out to seven of them to see where they stood on the issue. Here's how they responded:
HBO Max
The now David Zaslav–run streamer has been careful to include clear language in its FAQ pages specifying account use "for everyone in your household," though it has never really been enforced outside of that. A spokesperson for HBO Max confirmed that fact to us, stating, "We anticipate that people living in the same household may share a single account/password, which is permitted in our user agreement. We are aware that password sharing outside of the household does occur and we discourage that activity."
Disney+
Now, Disney stands for family! And family can be anywhere in the world; they can be your chosen family (a.k.a. your friends) and they can be your random ex-boyfriend's best friend's roommate. So it would be pretty rude for Disney+ to be strict on its password sharing, but for the moment, it doesn't look like the streamer is. It lets you create up to seven profiles and doesn't share specifics on password sharing in its FAQ. A Disney+ rep did not choose to disclose anything further beyond what's provided on the site.
Hulu
The Disney+ stance applies to this Walt Disney (majority)–owned streamer as well. "Nothing further to share beyond the usage rules that are outlined for each of our streaming services," the rep told us. Hulu actually states that you can "activate your account on as many supported devices as you'd like," which feels like a luxury in this day and age. As many as we'd like? Don't need to tell us twice. Though, that sentence was followed by "but only two of them can be streaming simultaneously." Still, not too bad.
Amazon Prime Video
Amazon seems to be not too concerned with password sharing for its streamer. It's a multiuse membership that is used to having many people accessing through one paid account. A Prime Video rep didn't comment on our questions about whether it has thought about putting password restrictions on its accounts but did refer us to the "Amazon Household" feature, which is explained on the company's FAQ pages. Basically, many family members can share an account and Amazon will gladly store multiple card information for quicker purchases, but the latter doesn't really concern Prime Video.
Peacock
Peacock's moment continues because a Peacock representative disclosed to us, "We currently aren't making any changes to our policies," in response to the possibility of stricter password sharing. It makes sense as the streamer is still growing. It only recently got rid of its free tier, in an attempt to convert those users to more of its paid subscriptions. In terms of its current password-sharing policies, or lack thereof, Peacock does not specify much else beyond allowing for "three concurrent streams" at a time.
Apple TV+
Reps at Apple TV+ did not care to respond to our requests for comment on its password-sharing policies. Maybe they were too focused on releasing Ted Lasso's season-three promo, but we believe the streamer closely relates to Prime Video on this matter. Apple TV+ isn't Apple's main product. It actually has multiple different memberships for its Music, Fitness, News, and Arcade platforms and can be bundled all together with TV+ through Apple One. And all of those can be doled out to different people through Apple Family, which accommodates up to six people.
Paramount+
I'd like to think the Paramount Global streamer would focus on clearing up the confusion on its "with Showtime" moniker — the two platforms are merged … almost — before it cracks down on password sharing. And that seems to be the case for now. A Paramount+ rep did not respond with explicit details to our question on the matter, instead pointing us to account-sharing policies currently up on its help center pages alongside the most pressing customer ask, "Yellowstone NOT on Paramount+."