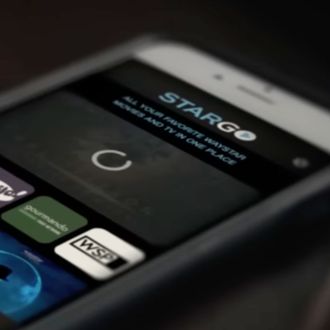 This is getting out of hand.
Photo: HBO
There are a lot of streaming services out there. Sure, there are Netflix and Disney+, but there are also a shocking amount of smaller, niche services, all of which need a name — and not every company can just slap a "+" at the end of its own and call it a day. We all made fun of Peacock when NBCUniversal announced it, but now that we've seen the confusingly named HBO Max rebrand as just Max (a straight-up proper name that could belong to actual people you know), "Peacock" doesn't sound quite so silly. But a lot of them have crazy names. Are they gobbledygook? Too clever by half? Or have they pulled together a string of syllables that conjure a coherent vision of what sort of content lies in the streamer's library? With these questions in mind, we pose a challenge:
Is This Streamer Real, or Is It Made Up?
See if you can tell the Netflix from the Netfakes.