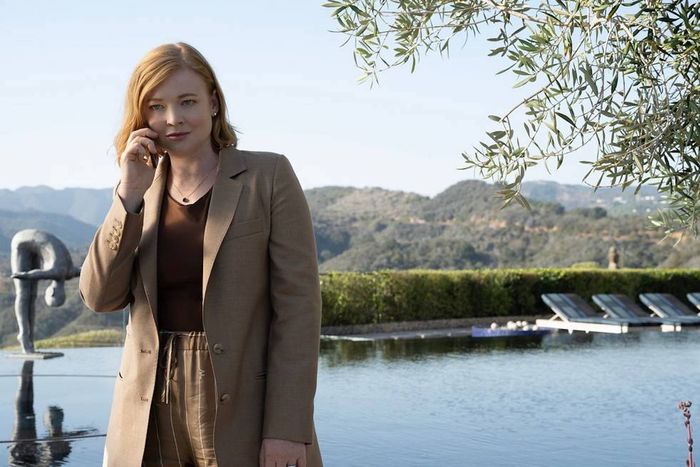 High-calorie info snacks comin' right up.
Photo: HBO/HBO
Check out this "indispensable, bespoke media hub" that's got "the top minds in every field from Israel-Palestine to A.I. to Michelin restaurants." If you're the power- and Adderall-crazed children of a right-wing media lord, and you're selling "Substack meets MasterClass Meets the Economist meets the New Yorker," who are the 100 personalities you put on your pitch deck? Here's who, that's who!
Finn Wolfhard

Jason Calacanis

JK Rowling

Thoren Bradley

Salma Hayek

Mohammed bin Salman

Pamela Paul

Brené Brown

Menswear Guy

Willy Woo

Chelsea Clinton

Larry Summers

Nike

Thomas Chatterton Williams

Steven Pinker

Matt Yglesias

Like Nastya

Lauren Sanchez

Chad Veach

Macy Gray

Catturd2

James Comey

James Charles

Liz Cheney

Liver King

Bethenny Frankel

Eric Garland

Michael Shellenberger

Molly Jong-Fast

Malcolm Gladwell

Nellie Bowles

Lydia Tár

Chris Licht

Judith Light

Beanie Feldstein

Markiplier

Marianne Williamson

Volodymyr Zelenskyy

Ottessa Moshfegh

Gayle King

Matt Taibbi

Robert Eggers

Caroline Calloway

Meghan McCain

Rupi Kaur

Steve Kirsch

Jack Dorsey

Andrew Sullivan

Ben Lerer

Lin-Manuel Miranda

Lil Baby

Meghan Markle

Prince Andrew

Sofia Coppola's daughter's babysitter's boyfriend

Karlie Kloss and Josh Kushner

Aaron Sorkin

Tristan Harris

Chris Cillizza

Boris Johnson

Mr. Beast

Condoleezza Rice

Jason Sudeikis

Armond White

Robert Kennedy Jr.

Half the Lincoln Project, but not the other half

Stephen A. Smith

Ziwe

Eduard Karl Joseph Michael Marcus Koloman Volkhold Maria Habsburg-Lothringe

Stormy Daniels

Lee Daniels

Either of the Daniels, but not both

Kareem Abdul-Jabbar

Lena Dunham

Bill de Blasio

Faye Dunaway

Stephen Elliott

Joss Sackler

Anna Delvey

Anna Wintour

Annie Leibovitz

Annie Lennox

Shaun King

Maya Forstater

Mia Khalifa

Jemele Hill

David Frum

Kevin Federline

Garett Nolan

Bill Maher

Naomi Fry

Amar'e Stoudemire

Megyn Kelly

Parvati from Survivor

Ronan Farrow

Bhad Bhabie

Shane Smith

Fran Lebowitz

Margaret Atwood

S. E. Cupp

Addison Rae
For more, join us for Succession Club, our subscriber-exclusive newsletter obsessively chronicling all the biggest twists of the final season. Existing subscribers can visit this page to sign up. If you're not a subscriber yet, click here to get started.