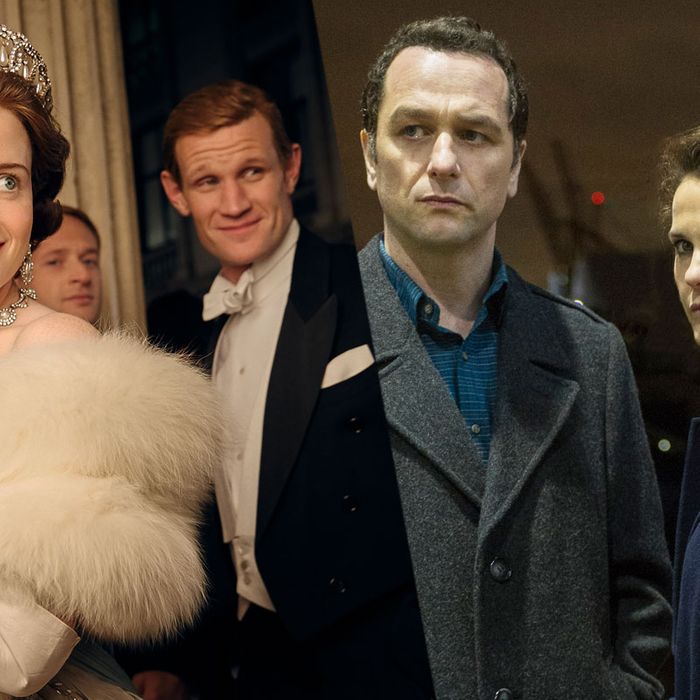 Photo: Netflix/FX Network
Marriage is complicated. Especially if you're a married couple on a serious television drama. Especially if it's a period drama where you have a difficult and conflicted relationship with your national identities. And especially if all of those things are going on, and also your names are Philip and Elizabeth.
The question is, can tell you tell which quote about a complicated TV marriage is which? Is it Philip and Elizabeth Jennings from The Americans, or Philip and Elizabeth Windsor/Mountbatten from The Crown?
Which Philip and Elizabeth Said It?
Is it The Crown or The Americans?