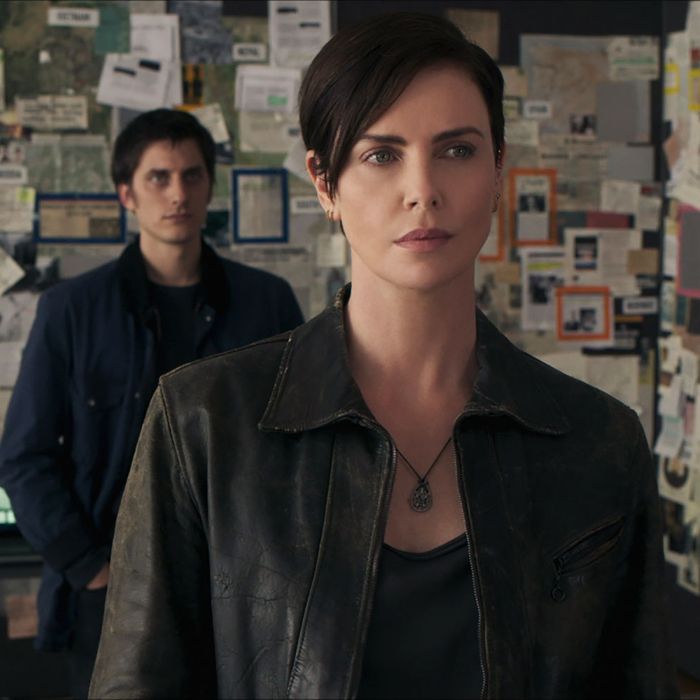 All the character backstories you need.
Photo: Courtesy of Netflix
Warning: The Old Guard spoilers ahead.
Netflix's The Old Guard introduces a familiar, covert group of unkillable soldiers, but it'd be hard to classify it as a typical comic-book adaptation. Directed by Gina Prince-Bythewood with a screenplay by the comic's writer, Greg Rucka, The Old Guard focuses on the relationships between these eternal characters and the ways they've lost faith in a world that refuses to change for the better. It's an action movie with more intimacy and insight than you'd expect, and it helps that it has such a strong comic-book foundation.
Featuring stunning art by Leandro Fernández, colorist Daniela Miwa, and letterer Jodi Wynne, The Old Guard comic book is a genuine spectacle, depicting epic war sequences in flashbacks to the soldiers' past battles. The movie operates on a smaller scale, which works in its favor by relying on visceral, close-quarters combat. But for those who want to expand their experience, here's a guide to the world, characters, and exhilarating action of the comic.
The Concept
The Old Guard is a "fairy tale of blood and bullets" following immortal soldiers whose lives are defined by conflict. They discover their immortality when they are killed (or, rather, not killed) on a battlefield, and spend the centuries after traveling the world in one cohesive group, fighting for what they believe to be right. Of course, individually, they hope for the day when their immortality will disappear, a random occurrence that has only happened to one of their kind in the past. The current quartet of immortals — led by Andy, a woman whose history spans millennia — gains a new member when Nile Freeman, a U.S. Marine, miraculously survives a fatal injury while on tour in Afghanistan. Nile appears just as the group's secret existence is compromised, putting them in the crosshairs of a Big Pharma bro who wants to unlock the secrets of their genetic code. Cue the blood and bullets.
Image Comics publishes the title in a five-issue miniseries format, starting with The Old Guard in 2017 and continuing with 2019's The Old Guard: Force Multiplied, which concludes next week. The collection of the first miniseries is on sale now as The Old Guard, Book One: Opening Fire, and The Old Guard, Book Two: Force Multiplied hits stands September 16. You can read the first issue of The Old Guard for free here.
The Primary Immortals
Andromache of Scythia/Andy
Start of immortality: Central Eurasia, approximately 4700 B.C.
What she's lost: Too many people and she's sick of it. She discovered her immortality when she was killed by the warrior woman she viewed as a mother, a betrayal that made the murder all the more painful.
She was alone for a thousand years before meeting Lykon and Noriko, two people like her who meet very different fates. Lykon dies in combat, the first and only immortal to run out the clock. Noriko is lost when she's thrown off a ship in the middle of the ocean.
Andy's most recent love was Achilles, a freed slave who fought with the British in the Revolutionary War and met Andy while condemned to a penal colony in the West Indies. He grew old with Andy, who left him before people could become too suspicious of her immortality.
What the movie doesn't show you: The comic spends much more time in Andy's past, beginning with a sequence contrasting her victories on the battlefield with her conquests in the bedroom. Montages capture the huge scope of her experience with big jumps in place and time, moments tied together by never-ending carnage.
The Old Guard: Force Multiplied reveals Andy's first death in snow-covered mountains, where she goes to war with her signature ax and throws herself into a horde of enemies. Andy's youth, strength, and intelligence threaten her mentor, who orders the rest of the army to kill her. Andy survives, is worshipped as a god for a while, then settles into her life roaming from one war to another, occasionally meeting a fellow tortured immortal along the way.
Nicolo and Yusuf/Nicky and Joe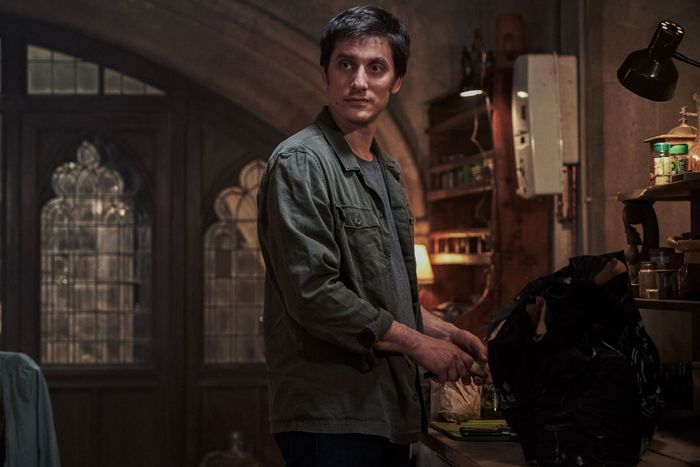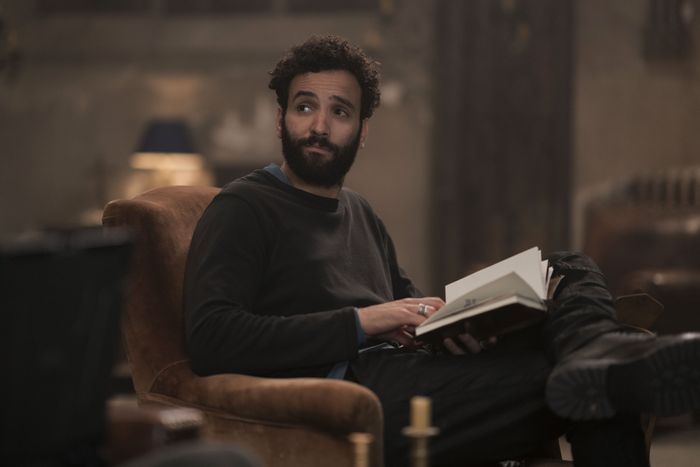 Start of immortality: The First Crusade.
What they've lost: Nicky and Joe are the only members of the team who don't linger on what immortality costs them because it gives them each other. They both became immortal at the same time, and through violence, experienced a level of physical connection that blossomed into love.
What the movie doesn't show you: Nicky and Joe meet each other as enemy combatants when a Christian army lays siege to a Muslim stronghold. They discover their immortality by killing each other, and continue killing each other each time they revive. They always wake up together, ultimately deciding to keep that going permanently without the murder foreplay.
Sébastien Lelivre/Booker
Start of immortality: Russia, 1812.
What he's lost: Four sons, who grew to hate their forever-young father as their bodies deteriorated. They begged him to share his secret, and cursed his name when he couldn't. This is the danger of telling your family the truth.
What the movie doesn't show you: A soldier in Napoleon's army during the doomed invasion of Russia, Booker is one of the Frenchmen left freezing and starving when the Russians torch their own fields and cities in the dead of winter. With nothing to eat and only misery on the horizon, Booker attempts to desert but is caught, dragged through the cold, and hanged from a noose, where he stays for three days until the army moves on.
Nile Freeman
Start of immortality: Afghanistan, modern day.
What she's lost: A mother and a younger brother she can't reach out to for fear of suffering the same consequences as Booker.
What the movie doesn't show you: Not applicable. Nile's war has her searching for individual terrorists in Afghani villages, not fighting huge armies, and all of that makes it to the screen. There's actually more Nile action in the movie, like an airplane sparring session against Andy that highlights her hand-to-hand combat skills. Rucka's second-draft screenplay expanding Nile's role in the story brought Gina Prince-Bythewood on board, and the film gives the character more time to explore the grief of losing her old life and discover what she needs to do with her eternal future.
Other Significant Characters
Noriko (a.k.a. Quynh)
Start of immortality: Precise time and place unknown, but after Andy and before Lykon.
What she's lost: Lykon and Andy, but also her sanity.
What the movie doesn't show you: The broad strokes of Noriko/Quynh's story are the same on the page, but the details change. Her primary function is to show the horrific side of immortality as she lives through a constant state of drowning and revival at the bottom of the ocean. In the comic, she's thrown from a ship in a storm. Her film counterpart's fate is more heavily tied to the cruelty of man. She ends up in this same gruesome cycle after she's put in an iron maiden by people who have discovered her and Andy's secret. Noriko eventually returns as the main villain of The Old Guard: Force Multiplied.
James Copley
Start of immortality: Not applicable.
What he's lost: The trust of five immortals who will kill him if he doesn't help them for the rest of his life.
What the movie doesn't show you: Like Nile, Copley ends up getting much more depth in the film. He gains a backstory about losing his wife to cancer, which compels him to work with Merrick to unlock the key to immortality. The comic version is simply compelled by his paycheck and duty to his employer.
Steve Merrick
Start of immortality: Not applicable.
What he's lost: Any semblance of decency. Eventually, his life.
What the movie doesn't show you: The extent to which he's a sadistic maniac. The movie version of the Big Pharma bro hell-bent on harnessing immortality is much more boyish and meek compared to the jacked, tattooed character in the comic. When he first meets the captured Nicky and Joe, he treats them like living pincushions, gleefully stabbing them with a knife because they can't die. They make him pay for that later.
Dr. Ivan (a.k.a. Dr. Meta Kozak)
Start of immortality: Not applicable.
What he's lost: His life.
What the movie doesn't show you: The doctor tasked with experimenting on Nicky and Joe is a man in the comic, and he becomes a symbol of the two immortals' love for each other. When Dr. Ivan decides to let the two men free in hopes they'll show him mercy, they kill him immediately for hurting the person they love most.