Photo: tyshawnsorey/wikimedia (Sorey); Joan Marcus (What the Constitution Means to Me)
Theater
1. See What the Constitution Means to Me
Tony Kushner loves it.
Heidi Schreck's intimate, unsparing, fiercely funny exploration of her past as a teenage debater and her relationship with the U.S. Constitution was my favorite show of 2018. Now it's moving to Broadway. —Sara Holdren
Helen Hayes Theater, 240 West 44th Street, in previews, opens March 31. Buy tickets here.
Art
2. See A Specific Eye: Seven Collections
Cabinet of curiosities.
A head-spinning assembly of the wildest art, furniture, design, and bric-a-brac is on view at one of the world's best 20th-century-design galleries. The groupings of objects, from seven collections belonging to well-known artists and connoisseurs (Huma Bhabha and Robert Gober among them), form an instant mystical Wunderkammer. Folk paintings and American stone axes vie for attention with millenary mannequins and beauties like the Vulcan-ear forms used by Leonard Nimoy on Star Trek. —Jerry Saltz
Demisch Danant, 30 West 12th Street, through April 6.
Theater
3. See The White Devil
Dirty deeds.
Director Louisa Proske brings John Webster's twisted Jacobean tragedy to life in a world that looks a lot like our own. Greed, deception, systematic misogyny, rigged trials, religious hypocrisy, and gallows humor run like poison currents through this story of voyeurism, betrayal, and murderous intrigue. —S.H.
Red Bull Theater at Lucille Lortel, 129 Christopher Street, through April 14.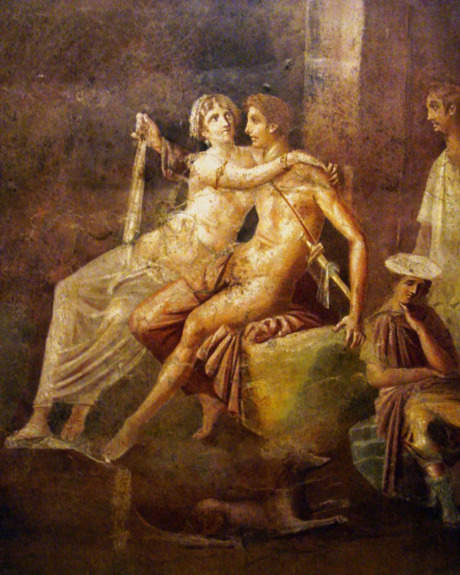 Opera
4. Hear Dido and Aeneas
Via Virgil.
Purcell's opera about royal love amid ancient palaces combines intimacy and grandeur, laughter and treachery, plus some of the 17th century's most seductive music. Boston's Handel and Haydn Society comes in for a single performance in the apt setting of the Temple of Dendur. —Justin Davidson
Metropolitan Museum, March 30.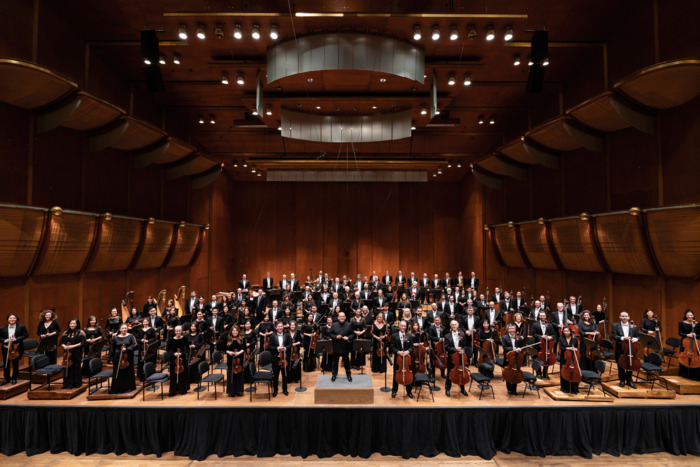 Classical Music
5. Hear New York Philharmonic
With an Italian master.
Seventy-seven-year-old Maurizio Pollini remains the Usain Bolt of pianists, able to glide gracefully through a concerto at high speed. He joins the Philharmonic and Jaap van Zweden for a sole performance of Schumann's Piano Concerto. —J.D.
David Geffen Hall, March 27.
Movies
6. See Meet Marlon Brando
Behind the legend.
Meet the Maysles brothers' Marlon Brando and gasp anew at the potency of their film — 29 minutes of Brando taking questions at a junket for the 1965 dog Morituri. Brando is the through-line. Brando is the control. Brando is our higher consciousness and an enigma. A talk with screenwriter Ron Hutchinson, who witnessed Brando firsthand during the making of an even bigger dog, The Island of Dr. Moreau and will ruminate on "the privilege and pressure of working with genius," follows. —David Edelstein
Maysles Cinema, 343 Malcolm X Boulevard, March 22.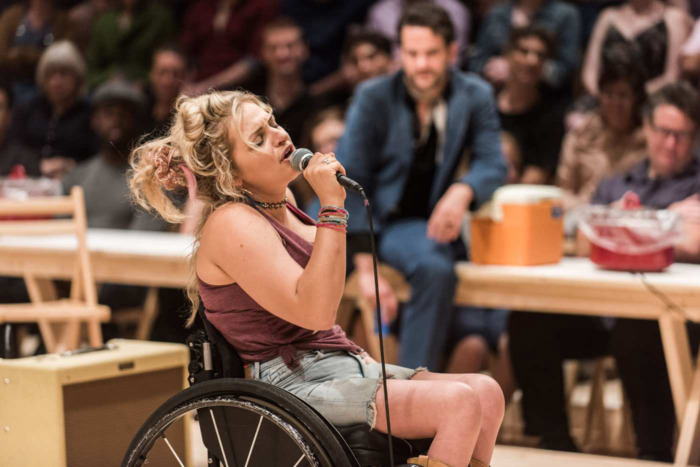 Theater
7. See Oklahoma!
Morning in America.
Daniel Fish's sultry, sinister take on Rodgers & Hammerstein's classic musical began at Bard, moved to St. Ann's Warehouse, and is now moving its bright lights, chili Crock-Pots, and unmistakable menace to Broadway. It's gorgeous, unblinking, scary, and full of rapturous performances, especially Rebecca Naomi Jones's cool and thoughtful Laurey and Ali Stroker's irrepressible Ado Annie. —S.H.
Circle in the Square Theatre, 1633 Broadway, in previews, opens April 7. Buy tickets here.
Art
8. See Georg Baselitz: Devotion
Meaningful portraits.
Contemporary German master Georg Baselitz has frequently come under fire for outrageously disparaging the work of women artists. Here his portraits of great women artists appear along with his male heroes in a gallery like a chapel of artistic overlords. The sight is movingly beautiful and a step in the partial rehabilitation of an otherwise important postwar painter. —J.S.
Gagosian, 555 West 24th Street, through March 23.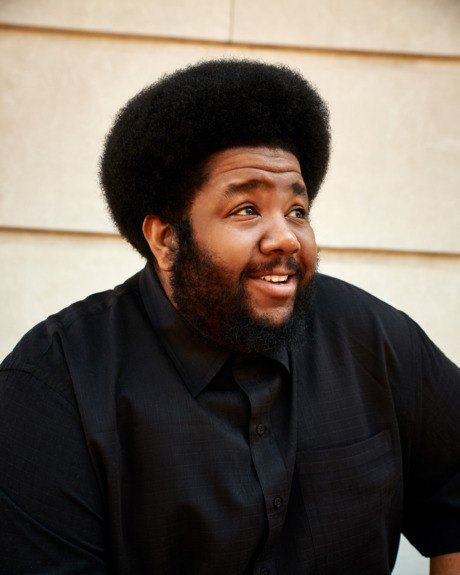 Classical Music
9. Hear Tyshawn Sorey
A portrait of the composer.
Living composers mostly get attention with a commission here and a premiere there, but Columbia University's Miller Theatre regularly presents entire evenings of their work. Next up: the MacArthur-"genius"-award winner Tyshawn Sorey, a jazz drummer, bandleader, and composer of uncategorizable works. —J.D.
Miller Theatre, March 28.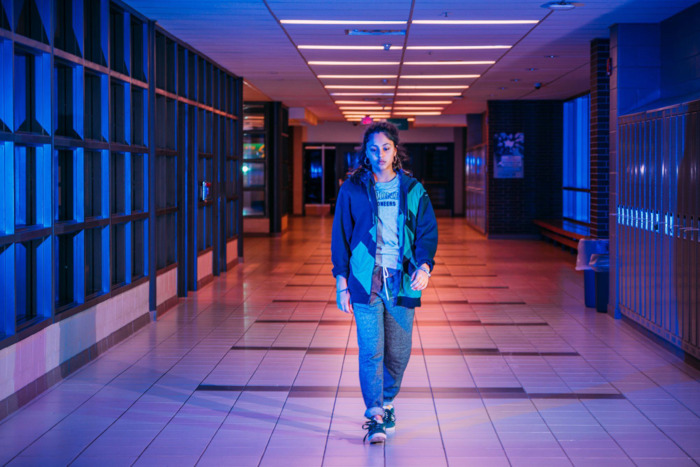 Movies
10. See New Directors/New Films Festival
The future of cinema.
At 48, the joint Museum of Modern Art and Film Society of Lincoln Center festival is one of the most venerable New York film fests — but also the one that's still most apt to challenge, vex, and explode your perceptions. This year's starts with a bang — the Sundance sensation Clemency, Chinonye Chukwu's prison drama with Alfre Woodard and Aldis Hodge. Another Sundance winner, Monos, stars Julianne Nicholson as an American engineer held captive in a South American jungle by teenage guerrillas. The programmers say it's "sure to be one of the most hotly debated films of 2019," so see it early and stake out your position. —D.E.
Walter Reade Theater and MoMA, March 27 to April 7.
Theater
11. See King Lear
She is the storm.
Theatrical titan Glenda Jackson, 82, returns to the stage after a more than 20-year hiatus to take on the mountainous monarch King Lear. Sam Gold's production — which is crammed with acting chops alongside the recent Tony winner, from Jayne Houdyshell to Ruth Wilson — lands in New York, and the impact is bound to cause tremors. —S.H.
Cort Theatre, 138 West 48th Street, in previews, opens April 4. Buy tickets here.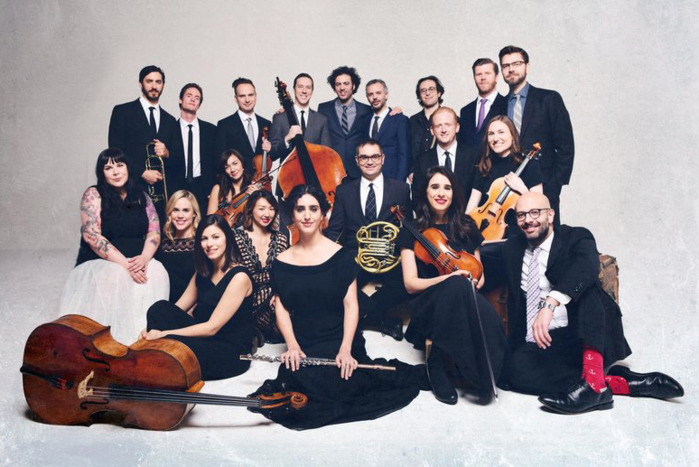 Classical Music
12. Hear The Knights
An adventurous collective.
This is one orchestra that plays whatever music its members are curious about, in this case an eclectic contemporary program plus a Vivaldi oldie. One highlight is the local premiere of a Concertino Grosso, written and performed by incandescent Syrian clarinetist Kinan Azmeh. —J.D.
Zankel Hall, April 3.
Movies
13. See Harmony Korine
An unlikely favorite.
I'll be honest when I say I'd rather watch a Jar Jar Binks outtake reel than Harmony Korine's early work — and yet his nuttily self-indulgent scenarios in Julien Donkey-Boy and the all-star Spring Breakers have won more hearts than raspberries. The Metrograph celebrates Korine in advance of The Beach Bum with Matthew McConaughey and Zac Efron. Among the high- and lowlights is Ken Park, Larry Clark and cinematographer Ed Lachman's skate-park ensemble (from Korine's script), which kicks off with a death by gunshot. —D.E.
Metrograph, March 22 to 29.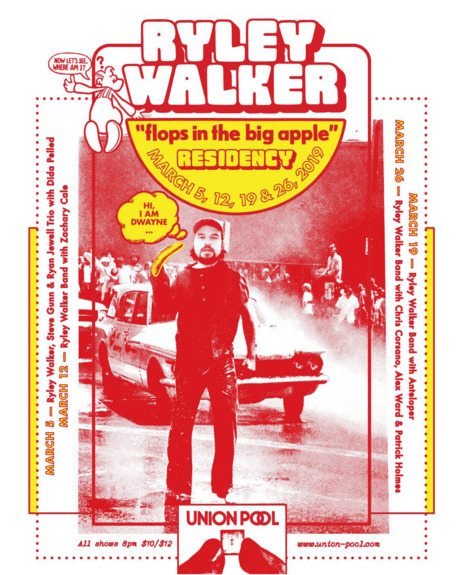 Pop Music
14. See Ryley Walker
Selling out in the Big Apple.
Illinois singer-guitarist Ryley Walker is enough of a pastoral folk traditionalist to draw earnest comparisons to legends like Bert Jansch and John Fahey and enough of a prankster to sell an album of Dave Matthews Band covers and get critics thinking about how good "Bartender" was. Walker just moved to New York, and you can catch him every Tuesday in March at Union Pool. —Craig Jenkins
Union Pool, 484 Union Avenue, Williamsburg, March 26.
*A version of this article appears in the March 18, 2019, issue of New York Magazine. Subscribe Now!