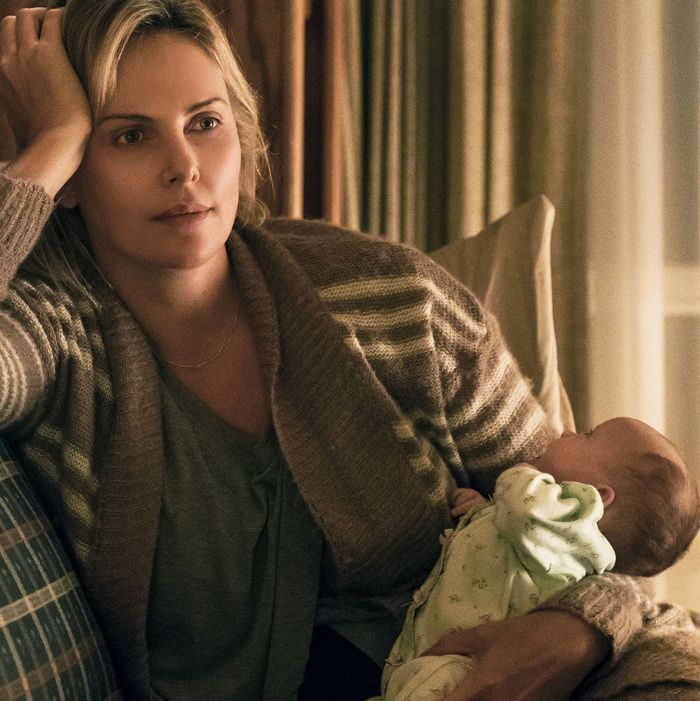 Charlize Theron in
Tully
.
Photo: Focus Features
This Month's Highlights
Tully
A small marvel of a film that's easy to overlook, Tully stars a terrific Charlize Theron as Marlo, an overworked and overwhelmed mother of three children who reluctantly hires Tully, a night nanny, in order to cope with her increasing exhaustion. When a friendship forms between the two, Marlo starts to feel wistful for her bygone youth, and it takes her places she never thought she'd see again. A tender, humane film about motherhood that reunites Jason Reitman and Diablo Cody, Tully is one of 2018's best, and you should catch it if you missed it the first time.
Full List of What's Leaving HBO — August 2019
Noteworthy selections in bold.
Leaving August 31
50 First Dates, 2004
Alpha and Omega 2: A Howl-iday Adventure, 2014
Alpha and Omega 4: The Legend of the Sawtoothed Cave, 2015
Alpha and Omega 5: Family Vacation, 2015
Date Night (Extended Version), 2010
Diary of a Wimpy Kid, 2010
Down a Dark Hall, 2018
Geostorm, 2017
Green Zone, 2010
Ocean's 8, 2018
Shrek 2, 2004
Sinister 2, 2015
Super Troopers 2, 2018
Tag, 2018
The Best Man, 1999
The Bourne Identity, 2002
The Bourne Supremacy, 2004
The Grudge (Extended Version), 2004
The Lego Ninjago Movie, 2017
The Mask, 1994
The Pelican Brief, 1993
The Prestige, 2006
The Wolfman, 2010
Tully, 2018
For more coverage of the best movies and TV shows available on Netflix, HBO, Amazon Prime, Hulu, and Showtime check out Vulture's What to Stream Now hub, which is updated throughout the month.