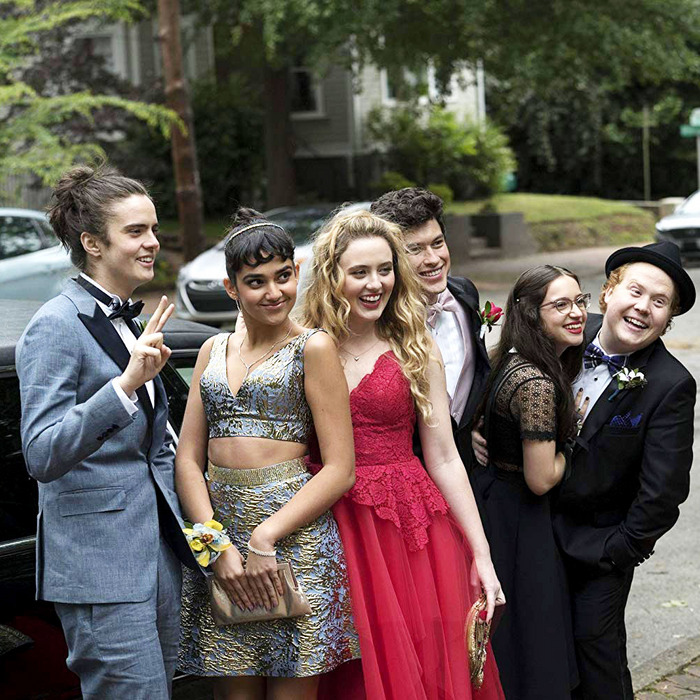 Blockers.
Photo: Universal Pictures
This Month's Highlights
Blockers
Blockers is an absurd new take on a shopworn teen-comedy trope. It's an American Pie–esque story about teens who make a pact to loses their virginity on prom night, except this time, they're young women, and the story isn't so much about their attempts to get laid as it is about their parents — who find out about this pact and try to do everything in their power to, well, block them. (I'm sorry.) While the trio playing said teens and their prospective hookup partners are all phenomenal, the real joy is watching their parents' antics. Leslie Mann, Ike Barinholtz, and John Cena are all wonderfully in over their heads as they try and parse emoji slang, cool teens, and butt chugging. Blockers is great.
Full List of What's Leaving HBO — July 2019
Noteworthy selections in bold.
Leaving July 31
The American President, 1995
The Beach, 2000
Blockers, 2018
Collateral, 2004
The Count of Monte Cristo, 2002
Crimes and Misdemeanors, 1989
Dangerous Minds, 1995
Dawn of the Dead, 2004
Freaky Friday, 2003
Ideal Home, 2018
In the Name of the Father, 1993
In the Valley of Elah, 2007
Isle of Dogs, 2018
Life of the Party, 2018
Love Potion No. 9, 1992
Never Been Kissed, 1999
The Outsiders, 1983
The Prince & Me, 2004
Ready Player One, 2018
Reign of Fire, 2002
Secret Window, 2004
Spies Like Us, 1985
Striptease (Unrated Version), 1996
Traffik, 2018
Valentine's Day, 2010
You Got Served, 2004
For more coverage of the best movies and TV shows available on Netflix, HBO, Amazon Prime, Hulu, and Showtime check out Vulture's What to Stream Now hub, which is updated throughout the month.