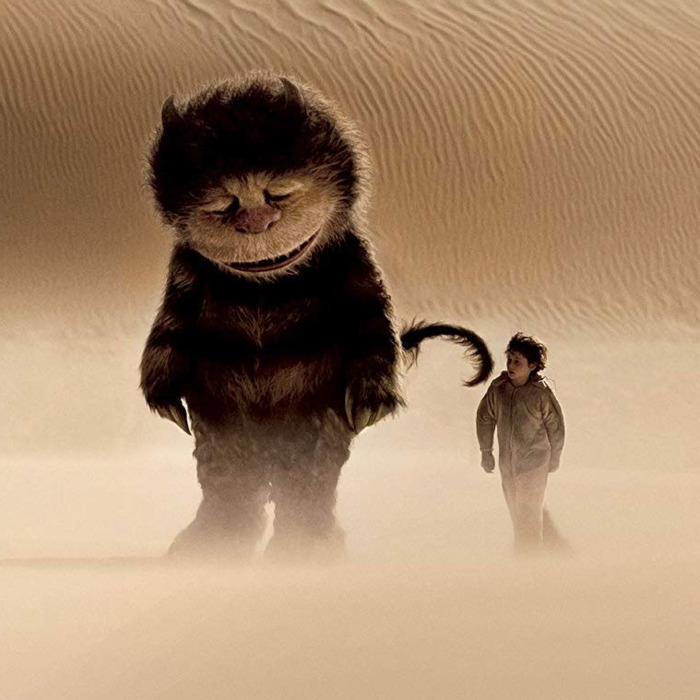 This Month's Highlights
Where the Wild Things Are
A beautifully strange adaptations of a beautifully strange children's story, Spike Jonze's surreal fantasy takes Maurice Sendak's ten-line classic picture book and creates a heartfelt tribute to it. With a distinct visual style that uses a combination of live action, CGI, and actors in creature suits, Where the Wild Things Are reinterprets the story of a boy who escapes to a land of imagination as a meditation of how children process the difficult complexity of the world, a movie that's surprisingly dark but honest, a story that's frank about the weight of what children contend with. Leaving February 28.
The Verdict
Paul Newman plays Frank Galvin, a down-and-out lawyer who is handed a medical malpractice case that is a guaranteed settlement, one that will give him a badly needed payout. It's a payout everyone — including his client — would want him to take. But Galvin, first out of pride, and then out of conviction, decides to try the case anyway. Nominated for five Academy Awards, Sidney Lumet's adaptation of the novel of the same name takes a script from David Mamet and a celebrated lead performance from Paul Newman and turns it into an understated classic and a seminal legal drama. Leaving February 28.
Full List of What's Leaving HBO — February 2019
Noteworthy selections in bold.
Leaving February 10
Chips (2017)
Leaving February 28
About Time (2013)
Arthur (2011)
Barbershop (2002)
Barbershop 2: Back in Business (2004)
Battle of the Sexes (2017)
The Belko Experiment (2017)
The Core (2003)
Evita (1996)
Fletch (1985)
Fletch Lives (1989)
Funny People (2009)
The Fugitive (1993)
Goodbye Christopher Robin (2017)
Holy Man (1998)
Honey, I Blew Up the Kid (1992)
I Heart Huckabees (2004)
Ice Age (2002)
Kiss Kiss, Bang Bang (2005)
Logan (2017)
Murder by Numbers (2002)
New Jack City (1991)
Sherlock Holmes (2009)
Shrek Forever After (2010)
The Snowman (2017)
Strange Days (1995)
Table 19 (2017)
Taxi (2004)
The Verdict (1982)
Victoria and Abdul (2017)
Warlock (1991)
Warlock: The Armageddon (1993)
Warlock III: The End of Innocence (1999)
Where the Wild Things Are (2009)
For more coverage of the best movies and TV shows available on Netflix, HBO, Amazon Prime, Hulu, and Showtime check out Vulture's What to Stream Now hub, which is updated throughout the month.