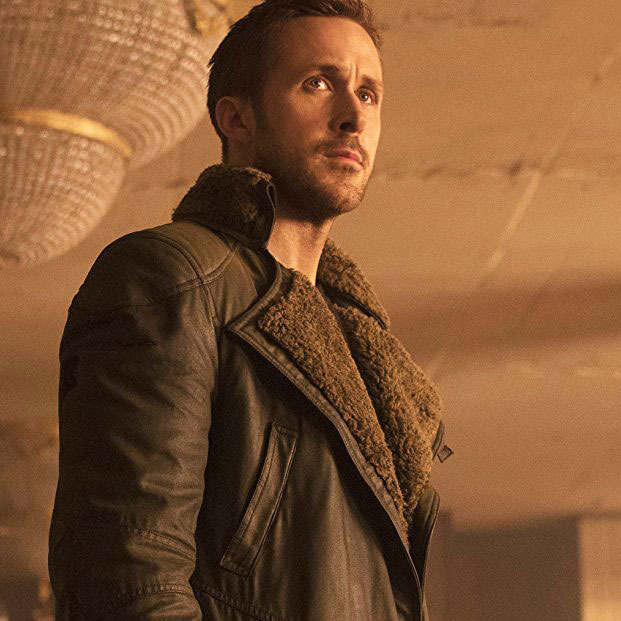 Photo: Stephen Vaughan/Alcon Entertainment
This Month's Highlights
Blade Runner 2049
It's been over a year since Blade Runner 2049 premiered, and it's a film that's only improved over time. Denis Villeneuve's sequel to the seminal sci-fi film is a rich, textured story that furthers the ideas of the 1982 film in subtle but fascinating ways, complicating its world and themes by way of another mystery involving a hunt for a humanoid replicant. Blade Runner 2049 is haunted by its predecessor in a way that's considered and intentional, as the previous film's lack of thematic resolution left us with more questions than answers. The thing that makes 2049 an enduring sequel is that, while it (wisely) isn't any more interested in giving answers, it is concerned with what it looks like when people in its world begin to do the work of trying to figure them out. Leaves December 31.
Napoleon Dynamite
It's strange to look back and consider how Napoleon Dynamite arguably defined an era of indie comedy. A cult hit from the moment it was released, it's fascinating to consider that the film with some 14 years of hindsight, a period in which we've seen its brand of indie quirk bottled and resold in countless films and TV shows. Weird and meandering, Napoleon Dynamite is a memetic film before memes were a thing, an artifact of one of the last eras where a movie's virality was best measured by its quotability — quite the feat given how droll much of Napoleon Dynamite's lines are. Leaves December 31.
Full List of What's Leaving HBO — December 2018
Noteworthy selections in bold.
Ending December 16
Wolves at the Door
Ending December 23
All About Steve
Marmaduke
Ending December 24
Jennifer's Body
Ending December 26
Whip It
Ending December 31
A Perfect World
Away We Go
Black Sea
Blade Runner 2049
Blood Work
Butch Cassidy and the Sundance Kid
Cats & Dogs: The Revenge of Kitty Galore
Death Warrant
Dolores Claiborne
Dude Where's my Car?
Dunkirk
Fifty Shades Darker
Garden State
Mr. Mom
Napoleon Dynamite
Ninja Assassin
Oscar
Owning Mahowny
Patti Cake$
Rock Dog
Run Fat Boy Run
Sweet Dreams
The Full Monty
The Sandlot
The Sandlot 2
The Turning Point
For more coverage of the best movies and TV shows available on Netflix, HBO, Amazon Prime, Hulu, and Showtime check out Vulture's What to Stream Now hub, which is updated throughout the month.