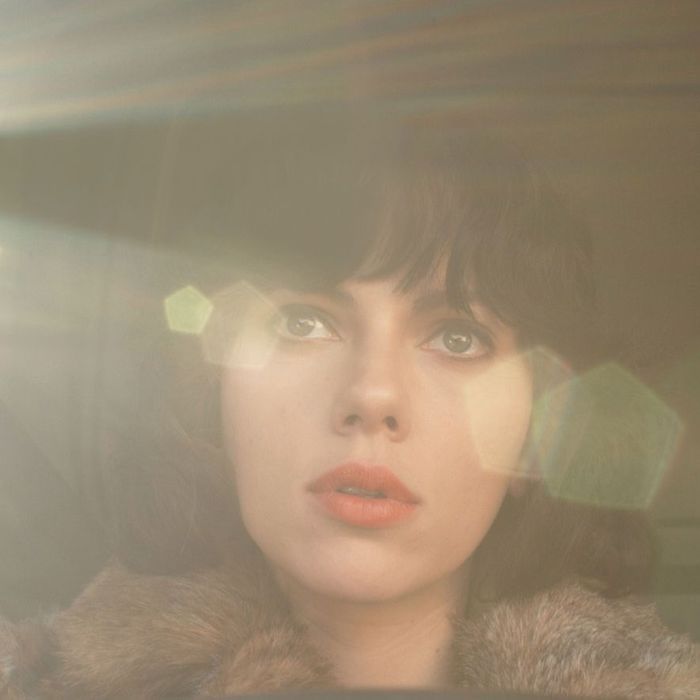 Under the Skin
is leaving Netflix.
Photo: Walt Disney
This Month's Highlights
Under the Skin
Late in Jonathan Glazer's icy science-fiction film is a scene in which Scarlett Johansson's alien lead curiously examines the landscape of her naked body. What could have felt gratuitous, even silly, instead is rendered with care and specificity. Loosely based on the strange novel of the same name by Michel Faber, the film follows Johansson's alien through Glasgow and the Scottish Highlands as she searches for prey. It's a striking parable about gender — its elasticity and its horrors. The film boasts a mesmerizing, lucid turn by the actress that ranks as some of the best work of her career.—Angelica Jade Bastién
Full List of What's Leaving Netflix — July 2020
Noteworthy selections in bold.
Leaving July 4
Blue Valentine
Leaving July 5
The Fosters: Seasons 1-5
The Iron Lady
Leaving July 8
Solo: A Star Wars Story
Leaving July 9
47 Meters Down
Leaving July 11
A Glimpse Inside the Mind of Charles Swan III
The Adderall Diaries
Enemy
Ginger & Rosa
Locke
The Spectacular Now
Under the Skin
Leaving July 12
Kevin Hart: Let Me Explain
Leaving July 15
Forks Over Knives
Leaving July 18
A Most Violent Year
Laggies
Life After Beth
Obvious Child
Room
Tusk
Leaving July 21
Bolt
Inglourious Basterds
Leaving July 25
Dark Places
Ex Machina
Mississippi Grind
Leaving July 26
Country Strong
Leaving July 28
Ant-Man and the Wasp
Her
Leaving July 29
The Incredibles 2
Leaving July 31
Back to the Future
Back to the Future Part II
Back to the Future Part III
Can't Hardly Wait
Casper
Charlie and the Chocolate Factory
Chernobyl Diaries
E.T. the Extra-Terrestrial
Freedom Writers
Godzilla
Guess Who
Hancock
Hitch
Jarhead
Jarhead 2: Field of Fire
Jarhead 3: The Siege
Open Season
QB1: Beyond the Lights: Season 1
Resident Evil: Extinction
Romeo Must Die
Salt
Scary Movie 2
Searching for Sugar Man
Sex and the City 2
Stuart Little
The Edge of Seventeen
The Interview
The Pianist
The Pursuit of Happyness
Twister
Willy Wonka & the Chocolate Factory
For more coverage of the best movies and TV shows available on Netflix, HBO, Amazon Prime, Hulu, and Showtime check out Vulture's What to Stream Now hub, which is updated throughout the month.