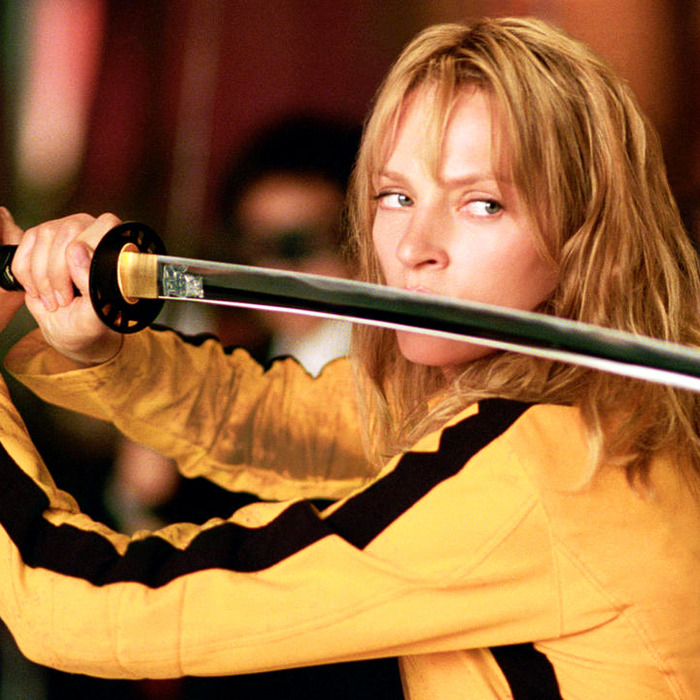 Kill Bill
is leaving Netflix.
Photo: Walt Disney
This Month's Highlights
Kill Bill (Vols. 1 and 2)
Both parts of one of Quentin Tarantino's best works are leaving Netflix, and that's a shame. Tarantino has teased a third volume in this series someday, but until then, you'll have to settle for bingeing the thrilling story of the Bride's revenge before it's gone.
Pretty in Pink
Netflix programmers are keenly aware that most of their subscribers are children of the '80s, which is why you get so much Steven Spielberg and John Hughes at any given moment. Alas, one is now on its way out: Pretty in Pink, a film written by Hughes that you may have to stretch to call "great" but it is "iconic," a great snapshot of '80s fashion and suburban adolescence.
Full List of What's Leaving Netflix — June 2019
Noteworthy selections in bold.
Leaving June 1
An Extremely Goofy Movie
Apollo 13
Cold in July
Disney's 101 Dalmatians
Disney's The Fox and the Hound 2
Disney's The Jungle Book: Mowgli's Story
Doom
Freddy vs. Jason
Friday the 13th
Honey, We Shrunk Ourselves
I Am Legend
In the Army Now
Inspector Gadget 2
Jason X
Kill Bill: Vol. 1
Kill Bill: Vol. 2
Legally Blonde
Legally Blonde 2: Red, White & Blonde
My Bloody Valentine
Playing It Cool
Pretty in Pink
Reindeer Games
Stargate
Terminator Salvation
The Bone Collector
The Constant Gardener
Leaving June 4
District 9
Leaving June 5
Guardians of the Galaxy Vol. 2
Leaving June 6
The Soloist
Leaving June 14
Grand Designs: Australia: Season 4
I Own Australia's Best Home: Season 1
I Own Britain's Best Home: Season 1
Mother
Leaving June 15
Apocalypse Now
Minimalism: A Documentary About the Important Things
National Lampoon's Van Wilder
The Pianist
Leaving June 16
Death Race
Leaving June 24
Disney's Mulan 2
For more coverage of the best movies and TV shows available on Netflix, HBO, Amazon Prime, Hulu, and Showtime check out Vulture's What to Stream Now hub, which is updated throughout the month.