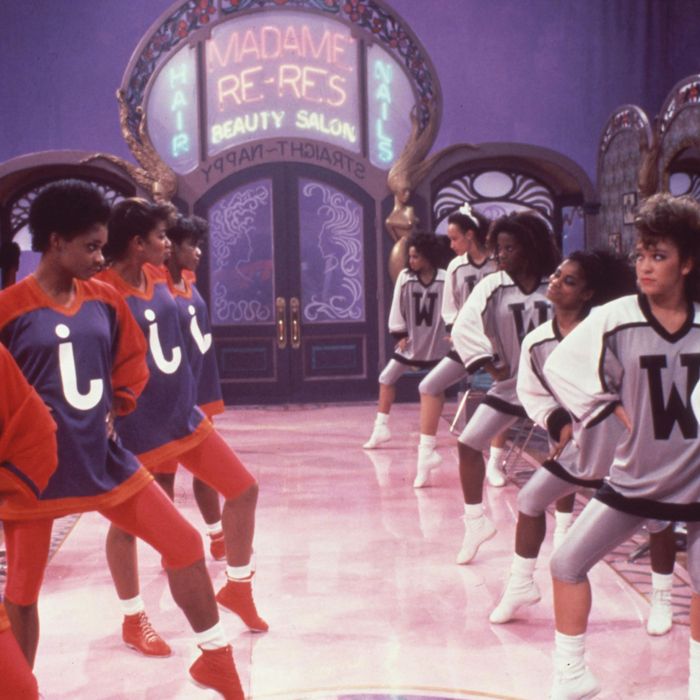 School Daze
is leaving Netflix.
Photo: Walt Disney
This Month's Highlights
School Daze
Generally underrated, this (his second film) is, in many ways, the template for everything about Spike Lee we'd come to expect in the years to come. Messy, wildly varying in tones, and frequently undisciplined, there's still never a single second when you're not absolutely absorbed by everything you're watching, and the film seems incapable of presenting a boring shot. Still probably the funniest of all of Lee's work, this is the director when he was still just throwing everything to the wall and seeing what stuck. Its roughshod charm is infectious. — Will Leitch and Tim Grierson
Full List of What's Leaving Netflix — August 2020
Noteworthy selections in bold.
Leaving August 1
Skins: Vol. 1-7
Leaving August 3
Love (2015)
Paranormal Survivor: Season 1-2
Leaving August 7
6 Days
Judy Moody and the Not Bummer Summer
St. Agatha
Leaving August 14
Adventures in Public School
Being AP
Goon
Leaving August 18
The Incident
Leaving August 19
Some Kind of Beautiful
Leaving August 20
Bad Rap
Leaving August 21
Just Go With It
Leaving August 23
Fanatic
Leaving August 25
Leaving August 28
Bring It On: Worldwide Showdown
The Wicker Man
Leaving August 31
Bad Boys
Bad Boys II
Candyman
Child's Play
Clueless
Failure to Launch
Get Him to the Greek
Groundhog Day
He's Just Not That Into You
Jerry Maguire
The Karate Kid
The Karate Kid Part II
The Karate Kid Part III
The Lake House
Life as We Know It
Murder Party
Observe and Report
One Day
Public Enemies
Rugrats Go Wild
School Daze
Tootsie
United 93
V for Vendetta
Valentine's Day
For more coverage of the best movies and TV shows available on Netflix, HBO, Amazon Prime, Hulu, and Showtime check out Vulture's What to Stream Now hub, which is updated throughout the month.