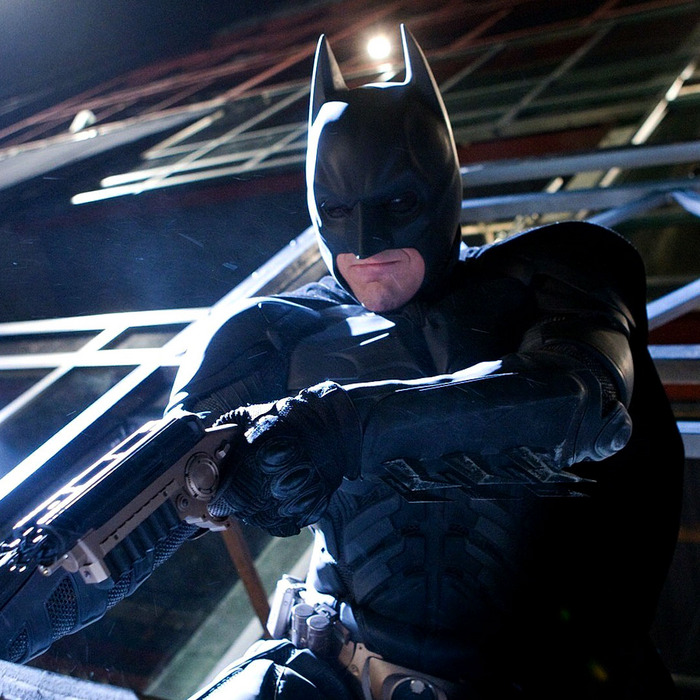 The Dark Knight
is leaving Netflix.
Photo: Walt Disney
This Month's Highlights
The Dark Knight
Maybe you've heard of it? Probably one of the most popular films on Netflix, Christopher Nolan's 2008 blockbuster redefined not just the superhero movie, but the blockbuster altogether. Winning the Oscar for Best Supporting Actor, The Dark Knight reshaped critical acceptance of an oft-maligned genre, and movies haven't really been the same since it premiered. Catch it before it's gone.
Full List of What's Leaving Netflix — September 2019
Noteworthy selections in bold.
Leaving September 1
2 Fast 2 Furious
A Clockwork Orange
Angels & Demons
Baby Animals in the Wild: Season 1
Batman Begins
Battlefield Earth
Californication: Season 1-7
Eight Legged Freaks
Emma
Ghost Ship
Gothika
Harold & Kumar Escape From Guantanamo Bay
Hercules
High-Rise
Magic Mike
Meet Joe Black
Miami Vice
Monster House
Mr. Mom
Disney's Mulan
Music and Lyrics
Nick and Norah's Infinite Playlist
Revolutionary Road
Stuart Little
Sweeney Todd: The Demon Barber of Fleet Street
Sydney White
The Dark Knight
The Fast and the Furious
The Fast and the Furious: Tokyo Drift
The First Monday in May
The Hangover
Leaving September 4
Kicking and Screaming
Leaving September 6
Honey 3
Leaving September 9
Leroy & Stitch
Lilo & Stitch 2: Stitch Has a Glitch
Leaving September 14
Disney's Pocahontas
Tulip Fever
Leaving September 15
Miss Fisher's Murder Mysteries: Series 1-3
Leaving September 16
Super Genius: Season 1
Texas Chainsaw Massacre 3D
Leaving September 20
Carol
Leaving September 23
The Mysteries of Laura: Season 2
Leaving September 24
Portlandia: Season 1-5
Leaving September 25
Parenthood: Season 1-6
Leaving September 26
Bachelorette
Night School
For more coverage of the best movies and TV shows available on Netflix, HBO, Amazon Prime, Hulu, and Showtime check out Vulture's What to Stream Now hub, which is updated throughout the month.