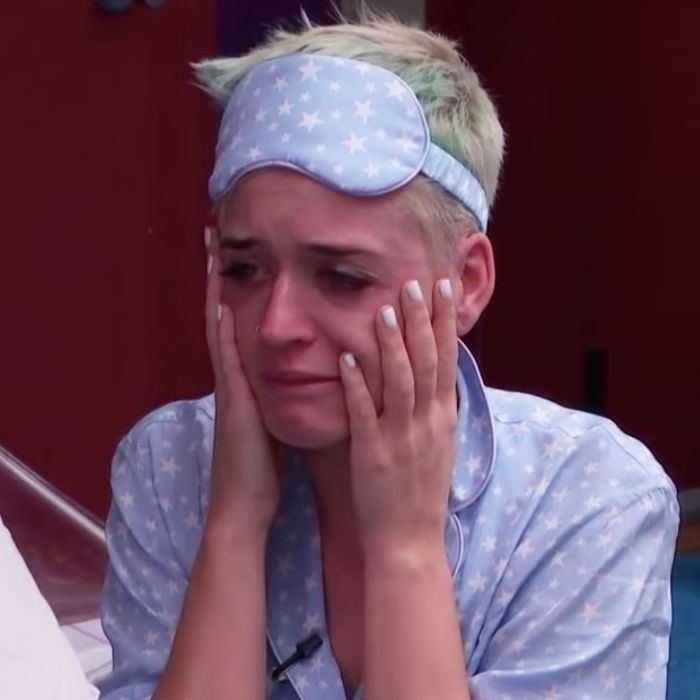 Never forget "Witness World Wide."
Photo: YouTube
Lady Gaga's sixth album Chromatica was always bound to be a little messy. In recent years, we've come to know Gaga as a polished Hollywood starlet through her fifth album Joanne and acclaimed roles in American Horror Story: Hotel and A Star Is Born. But when she started tweeting random, unhinged thoughts, we knew the chaotic Gaga of the early 2010s was returning. Then came the leaks: first Chromatica lead single "Stupid Love," then the album cover, tracklist, and just about everything else you could imagine. To make matters worse, Gaga had delayed Chromatica from its April 10 release due to the coronavirus pandemic, before deciding she might as well just bring the album to term in the middle of it. In celebration of Chromatica's arrival today following a rough pregnancy, let's look back at some other recent releases marred by missed dates, silly promotions, and beefs, beginning with one of the first true fiascos of the digital release era.
Songs of Innocence, U2: September 9, 2014
The contemporary era of messy album rollouts begins with U2's 13th album and one well-intentioned, ill-considered promotional tactic. When Apple announced the iPhone 6 and Apple Watch in September 2014, the company added that it would be giving iTunes users a "gift," if you'd so kindly see it as such: U2's new album Songs of Innocence would automatically be added to your library. Many users and peers weren't grateful, saying the tactic breached consent and devalued music. The Edge, for what it's worth, thought partnering with one of the world's biggest companies for an album drop was "really punk rock."
ANTI, Rihanna: January 28, 2016
Stop us if you've heard this one before: Rihanna said she had an album that would be out "very soon" in November 2014, and then … nothing happened. She released a string of singles in early 2015, including "FourFiveSeconds" with Kanye West and Paul McCartney and "Bitch Better Have My Money," but none of these ended up on the eventual album. A year later, Rihanna announced ANTI with a video and mobile-only website. By 2016, the album still had no release date or singles, and Rihanna clarified that Kanye was not involved. Then finally, on a normal Wednesday night, she dropped the damn thing for free on TIDAL after the then-fledgling streaming service jumped the gun and leaked it early, proving she was still a boss-ass bitch.
The Life of Pablo, Kanye West: February 14, 2016
The first of Kanye West's chaotic rollouts just seems like classic Kanye West behavior now, but at the time, it showed an artist slipping after perfecting the album release as an event. Changing titles and tracklists (R.I.P. SWISH) raised doubts over The Life of Pablo's quality, making the project seem rushed. West being on Twitter didn't help, as he got in separate feuds with Wiz Khalifa, Amber Rose, and Taylor Swift, and defended Bill Cosby too. After debuting a version of the album at Madison Square Garden on February 11, West made some more tweaks — and even more came after The Life of Pablo officially hit streaming. To Kanye, it was "a living breathing changing creative expression"; to some, it just looked unfinished.
Blonde, Frank Ocean: August 20, 2016
If after four years of waiting, all Frank Ocean fans got was Endless, there would've been a problem. Not that a release looked too sure in the first place: Ocean began promising a Channel Orange followup called Boys Don't Cry in April 2015. The intended July release came and went, unacknowledged, until the following July, when Ocean's website started teasing a July 2016 release. Video of Ocean doing some carpentry on August 1 tricked some into guessing an album would be out that Friday, when in fact, the construction-focused visual album Endless didn't come out until two weeks later on Apple Music. It may have been confusing the day of, but by Saturday, fans saw that Ocean was still a step ahead: He released Blonde, the true Channel Orange follow-up, independently, after Endless fulfilled his Def Jam contract.
Glory, Britney Spears: August 26, 2016
Most of these album rollouts got left in the month or year when they happened, but not Glory. Many elements of the rollout for Britney Spears's most recent album went off without a hitch: A return to the VMAs and a lead single with a new rapper (G-Eazy) among them. Then she debuted the artwork, which fans were so not into that they petitioned her label RCA for a new cover. Not to mention, an alternate cut of her music video for "Make Me" — a dirtier one directed by David LaChapelle — was leaked. When fans noticed differences between it and the released one by Randee St. Nicholas, they demanded a proper release. Now, almost four years later, the fans can log a victory: Britney released an alternate cover to Glory on May 28, 2020, along with the mostly unheard Glory cut "Mood Ring."
Witness, Katy Perry: June 9, 2017
Nobody asked to watch Katy Perry for 72 hours straight, but that was indeed something you could do when the pop star released her long-awaited Teenage Dream followup Witness. "Witness World Wide" was supposed to let fans into Perry's world for a few days, but instead, it mostly came across as awkward and fake. Perry did interviews and hosted dinner parties with celebrities, along with sitting for a therapy session that some critics said felt staged. Some viewers even accidentally saw her butt.
Everything Now, Arcade Fire: July 28, 2017
"We're in uncharted territory here, so bear with us!" Arcade Fire — or some poor publicist — wrote in a fake review of the band's own sixth album, Everything Now, days before its release. The centerpiece of Arcade Fire's rollout for the album, their attempt to respond to the information age and Donald Trump, was a series of fake online stories and blog posts. Some criticized the rollout as poking fun at fake news, a serious problem during the first year of Trump's presidency. (Almost three years later, it still is.) Reflecting on the rollout, bandleader Win Butler told Vulture, "If ultimately the biggest regret of my career is that some people think maybe we made a misstep with an album rollout, I can certainly live with that."
ye, Kanye West: June 1, 2018
Maybe Kanye actually botched five album rollouts here, but let's focus on his own, the second of his Wyoming G.O.O.D. Music releases. Exactly zero fans were confident in this album after Kanye released "Lift Yourself," a.k.a. the poopity-scoop song, in late April. Turns out fans didn't have to worry, as West claimed he "redid the whole album" after he told TMZ he thought slavery was a choice on May 1, a month before its release. Collaborators said he was working on the album up to its May 31 debut in Wyoming, and he didn't even announce the title until that event; never forget, he also shot the album cover himself on his iPhone in the car on the way to the listening party.
Scorpion, Drake: June 29, 2018
Drake's Scorpion rollout can be summed up in one instantly iconic Pusha-T lyric: "You are hiding a child." A beef that was reignited on Pusha's Daytona further escalated after Drake responded on "Duppy Freestyle" and culminated in "The Story of Adidon," a stinging Pusha-T track that doubled as a piece of investigative journalism by revealing Drake's secret son and an old photo of him in minstrel makeup. Drake confirmed the news on Scorpion track "Emotionless," when he rapped, "I wasn't hiding my kid from the world, I was hiding the world from my kid," but Pusha-T ran this rollout (not to mention, he had better bars).
Queen, Nicki Minaj: August 10, 2018
On one hand, Queen came out early — if you'll forget that Nicki Minaj had originally planned to release the album on August 10 before pushing it to August 17, then reneging. Before all that, she wanted to put the album out June 15, but turns out, it wasn't finished. So she pushed it back, then threatened to hold it hostage if she couldn't clear a rare Tracy Chapman sample. Turns out the album just wasn't finished either, and it wouldn't be until just a few hours before she decided it might as well come out on August 10 after all. She never did get that Chapman clearance, but she did manage to start a playful beef with most working rappers on another Queen track, "Barbie Dreams." We'd bet Nicki counts that as a win.
Jesus Is King, Kanye West: October 25, 2019
Once upon a time, Kanye was planning to release a Yeezus followup called Yandhi. (Maybe he did, as a set of iTunes ringtones!) Release dates came and went in fall 2018, then the following year, his wife Kim Kardashian West tweeted that Kanye would instead be releasing a new album called Jesus Is King. This confirmed that Kanye's flirtations with Christianity through his Sunday Service events were serious, and we just wanted to hear what gospel Kanye would sound like. Kanye began holding listening parties in late September, hoping he'd only miss his September 27 release date by a few days. He ended up missing it by a month, setting a new October 25 release date that he actually hit, and even throwing a movie into the mix. When Jesus said, "The Son of Man will come at an hour when you do not expect him," maybe he was talking about Yeezus.
Chemtrails Over the Country Club, Lana Del Rey: September 5, 2020
Let's call this one in the air: Lana Del Rey's recent Instagram antics have effectively killed any hopes of a clean release for her next album — not to mention the books that will supposedly follow. An album, you ask? Yes, Del Rey buried a whole-ass album announcement when she criticized a slew of pop musicians, most of them women of color. Then she couldn't stop talking, calling herself a herald of "a new wave/3rd wave of feminism that is rapidly approaching" and maintaining that she was "definitely not a racist" in separate responses. And in the midst of it all, she dropped the album's on-brand title, Chemtrails Over the Country Club, and a spoken-word piece called "Patent Leather Do-Over," an adaptation of a poem from forthcoming collection behind the iron gates — insights from an institution.