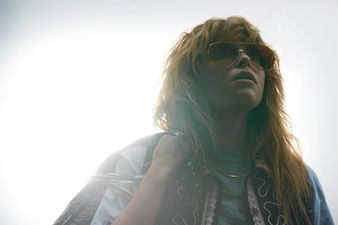 Photo: Karolina Wojtasik/Peacock
Having already defined the modern mystery movie with Knives Out and Glass Onion, writer-director Rian Johnson turns to the small screen with Poker Face, a mostly episodic new mystery series streaming on Peacock.
Natasha Lyonne stars as Charlie Cale, a woman with an uncanny ability to tell if somebody is lying. When circumstances force her to hit the road, Charlie keeps getting in situations where somebody is dead and she's the key to identifying the killer. The show, by virtue of its episodic nature, has an all-star cast of supporting players, including Adrien Brody, Time Blake Nelson, Stephanie Hsu, Joseph Gordon-Levitt, Hong Chau, Chloë Sevigny and many more.
Episode 9

Escape From Shit Mountain

Episode 8

The Orpheus Syndrome

Episode 7

The Future of the Sport

Episode 6

Exit Stage Death

Episode 5

Time of the Monkey

Episode 2

The Night Shift

Episode 1

Dead Man's Hand
The Latest on Poker Face

Load More