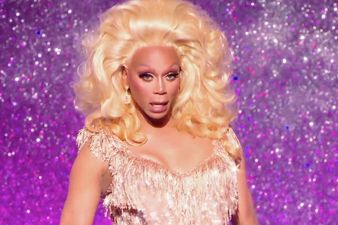 The OG Drag Race series has been going strong for 15 seasons and counting, spawning lots of spin-offs and international variants. The core remains the same, though. Each season, RuPaul invites a group of would-be drag superstars on and has them compete to see who has what it takes to be crowned the true queen.
Episode 6

Wizards of Drag

Episode 5

Supermodel Snatch Game

Episode 4

New Wave Queens

Episode 1

Keeping It 100!
Episode 11

Gayest Ball Ever

Episode 10

Makeovers: Crew Better Work

Episode 9

Your Pilot's on Fire

Episode 5

Reality Stars: The Musical

Episode 4

Good Morning Bitches

Episode 3

Draggily Ever After

Episode 2

She Done Already Done Brought It On
Episode 13

Queens Reunited

Episode 10

Social Media Kings Into Queens

Episode 8

The Unauthorized Rusical

Episode 6

Drag Con Panel Extravaganza

Episode 5

The Bossy Rossy Show

Episode 4

The Last Ball on Earth

Episode 1

10s Across the Board
Episode 12

Queens Everywhere

Episode 11

Bring Back My Queens!

Episode 8

Snatch Game at Sea

Episode 7

From Farm to Runway

Episode 6

The Draglympics

Episode 4

Trump: The Rusical

Episode 2

Good God Girl, Get Out

Episode 1

Whatcha Unpackin?
Episode 13

Alone Together

Episode 12

Viva Drag Vegas

Episode 11

One-Queen Show

Episode 10

Superfan Makeover

Episode 7

Madonna: The Unauthorized Rusical

Episode 2

You Don't Know Me
Episode 13

Henny, I Shrunk the Drag Queens!

Episode 12

Nice Girls Roast

Episode 11

Pop! Goes the Queens

Episode 10

Freaky Friday Queens

Episode 8

Social Media: The Unverified Rusical

Episode 7

Bossy Rossy Ruboot

Episode 4

RuPaulmark Channel

Episode 2

Condragulations
Episode 13

The Ross Matthews Roast

Episode 12

Moulin Ru: The Rusical

Episode 11

An Extra Special Episode

Episode 8

'60s Girl Groups

Episode 7

The Daytona Wind

Episode 4

She's A Super Tease

Episode 3

A Pair of Balls

Episode 2

Big Opening No. 2

Episode 1

Big Opening No. 1
Episode 14

Blame It On the Edit

Episode 13

Teacher Makeovers

Episode 12

Wigloose: The Rusical!

Episode 11

Two Queens, One Joke

Episode 10

50/50's Most Gagworthy Stars

Episode 9

The Crystal Ball

Episode 8

LipSync Lalaparuza Smackdown

Episode 7

The Daytona Wind 2

Episode 6

Old Friends Gold

Episode 5

House of Fashion

Episode 4

Supersized Snatch Game

Episode 3

All Queens Go to Heaven

Episodes 1 and 2

One Night Only