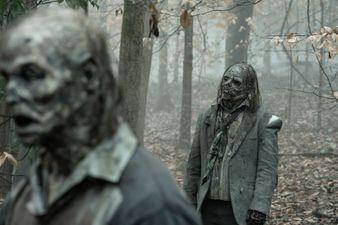 Photo: Curtis Bonds Baker/AMC
When the dead started coming back to life and feasting on the flesh of the living, it wasn't just Rick Grimes and his fellow Georgians who had to fend off walkers. Tales of the Walking Dead, the third spin-off in the Walking Dead, is an anthology series that shows how all sorts of people are dealing with the downfall of civilization and the rise of the undead.
Created by former TWD showrunner Scott M. Gimple and Channing Powell, Tales of the Walking Dead features a rotating roster of actors, due to the show's anthology nature. Terry Crews, Olivia Munn, Parker Posey, Jillian Bell, Samantha Morton, Poppy Liu, Anthony Edwards, Jessie T. Usher, and Daniella Pineda are among the stars.
Episode 4

Amy / Dr. Everett
The Latest Tales of the Walking Dead News