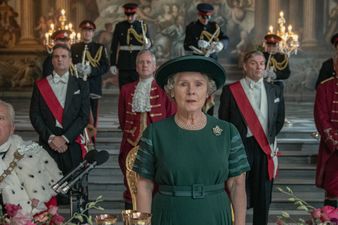 Photo: Keith Bernstein/Netflix
Perhaps the crown jewel (pun intended) of Netflix's prestige offerings, Peter Morgan's historical drama tells the story of Queen Elizabeth II's reign over the course of six seasons that cover many decades, from her initial rise to the throne to Princess Diana's death and everything in between.
Seasons one and two star Claire Foy as the young queen, with Matt Smith playing Philip. Seasons three and four jump forward in time as Olivia Colman and Tobias Menzies play an older Elizabeth and Philip, respectively. Season five, which hit Netflix in 2022, and the upcoming sixth and final season, star Imelda Staunton and Jonathan Pryce.
Episode 7

Scientia Potentia Est

Episode 5

Smoke and Mirrors

Episode 2

Hyde Park Corner

Episode 1

Wolferton Splash
Episode 8

Dear Mrs. Kennedy

Episode 2

A Company of Men

Episode 7

The Heredity Principle

Episode 2

The Balmoral Test
Episode 7

No Woman's Land

Episode 4

Annus Horribilis

Episode 1

Queen Victoria Syndrome
More on The Crown
keeping up with the (fake) royals

keeping up with the ex-royals
Load More