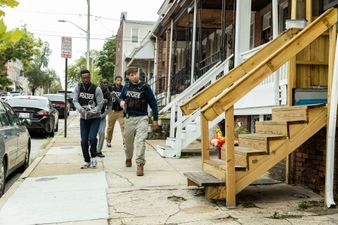 "Based on the nonfiction book by Baltimore Sun reporter Justin Fenton about the Baltimore Police Department's corrupt Gun Trace Task Force, it is its own compelling story in limited-series form.
We Own This City is careful to demonstrate that, as corroded as the GTTF ultimately was, Baltimore Police's inability to curb crime and create trust between civilians and police is a failure of a much broader system uninterested in addressing how race, economics, and other factors dictate who is and is not targeted by law enforcement. Just as Simon did in The Wire, he eventually traces the start of the brokenness back to the war on drugs." — Jen Chaney "We Own This City Dissolves the Line Between Cop and Criminal"
We Own This City was developed by George Pelecanos and David Simon and directed by Reinaldo Marcus Green.